Even though we may not have the opportunity to meet you in person, we are proud to be an active participant in this year's virtual American College of Toxicology (ACT) Annual Meeting. Our experts are part of the extensive program offered by ACT this year, presenting continuing education sessions, symposiums, exhibitor sessions, and posters throughout the week.
Will I have access to these ACT presentations and resources? Simply, yes.
Take a look at the schedule below to explore our upcoming presentations. Poster recordings and downloads will be made available soon.
Interested in meeting with one of our experts?
Please visit us at the virtual poster session on Monday, November 16, 2020 (5:00 PM–6:30 PM EST). Poster presenters will be available during this time for Q&A.
Spontaneous Incidence of Infrequent Neurological Clinical Signs Across Species: A Retrospective Analysis | Cristina Ballesteros, Research Scientist
Exploring Immunoconditioning Regimens for Cell Therapies in Murine Models for Toxicology Studies | Christian Li, Director, Toxicology
Building a Seizure Testing Strategy in Toxicology: Considerations for Molecular Mechanisms | Simon Authier, Senior Director, Scientific Operations and Veterinary Services
Optimization of an Indirect Ventricular Contractility Assessments: Heart Rate Correction of the QA Interval | Robert Tavcar, Senior Director of Toxicology
A Comparison of Historical Control Data from Cynomolgus Macaques of Chinese, Cambodian, and Vietnamese Origin | Michael Caruso, Research Scientist
The Göttingen Minipig as a Model for Skin Immunology | Linda Allais, Director, Scientific Operations
Critical Success Factors (CSFs) in the Safety Assessment of COVID-19 Vaccines | Nathalie Truchot-Limonne Principal Research Scientist
Consideration of Species Selection, Ocular Route of Administration and Analytical Support for Ocular Safety Studies | Pramila Singh, Senior Director of Toxicology
Continuing Education
Thursday, November 12, 11:10-11:50 AM EST
CE01-1: Practical Considerations in Experimental Design for In Vivo Studies - The Use of In Silico and In Vitro Toxicology Data for the First In Vivo Study | Bennett J. Varsho, Associate Director of Toxicology
When assigned to complete their first in vivo toxicology study or studies, toxicologists sometimes do not know where to start the study design. This course will feature experts who will address this issue by discussing experimental study design for in vivo studies, including case studies (the good, the bad, and the ugly).The course will begin by discussing how to utilize in silico and in vitro data for first-in-use animal studies. What can be gleaned from these data? A pharmacokinetic/toxicokinetic (PK/TK) scientist will present best practices on PK/TK study design and how to utilize the data from a PK/TK study for future in vivo studies. Two further presentations will focus on long-term in vivo studies in multiple species and DART/juvenile toxicology studies.
Thursday, November 12, 1:35-2:10 PM EST
CE01-4: Practical Considerations in the Design of In Vivo Reproductive, Developmental, and Juvenile Toxicity Studies: Meeting the ICH S5 (R3) and S11 Guidelines | Alan Hoberman, Executive Director, Global Developmental and Reproductive Toxicity
Symposia and Workshops
Tuesday, November 17 12:00–3:00 PM EST
Workshop 8 - Pharmaceuticals and Lactation: Nonclinical Lactational Study Designs | Pragati Coder, Director, Developmental and Reproductive Toxicology
Evaluating the safety of pharmaceutical products used during lactation is a topic that has garnered substantial interest over the last several years. Although driven primarily by the implementation of the US Food and Drug Administration (US FDA) Pregnancy and Lactation Labeling Rule (PLLR), which provides requirements for the content and format of labeling for human prescription drug and biological products that may be used during lactation, this has also been a topic of recent discussions related to proposed updates to ICH S5(R3). Pharmaceutical labeling communicates important information, allowing for the safe and effective use of approved products in patients, with the PLLR providing specific requirements for the labeling of pharmaceuticals that may be used during lactation (in Section 8.2) in regard to (1) the presence or absence of the drug in milk; (2) the known or predicted effects on the breastfed child from drug exposure through milk; and (3) the effects of the drug on milk production. The extent to which animal data can or cannot inform human risk assessment in these three areas has been a topic for considerable debate. This Workshop will begin by providing an overview of lactational physiology and mechanisms of drug excretion into milk (focusing on similarities and differences between humans and animals used for toxicologic assessment) as well as lactational study designs. The Workshop will also provide perspective and discussion on the usefulness of animal lactation–related data for human risk assessment purposes, as well as considerations for communicating risk in the US prescribing information (USPI).
Wednesday, November 18 12:00–3:00 PM EST
Symposium 13 - New Era of Drug Development: Will Physiologically Based Pharmocokinetic (PBPK) Modeling Software and Applications Replace the Scientist and the Model?
Session Chairs: Laura Lotfi, Research Scientist, and Julie Douville, Director, IPN
Computational and artificial intelligence (AI) tools for predicting toxicity have been envisaged for their considerably high impact on the rate of compound discovery and lead candidate selection in drug research and development. The pharmaceutical and biotech industry as well as Contract Research Organizations (CROs) supporting these programs are in constant search of novel approaches to accelerate transition of drug molecules from laboratory benches to patients. It has been shown that robust tools and sophisticated system algorithms can be exhaustively applied to optimize detection of early safety endpoints to aid in determination of first-in-human dose. One of the various AI approaches that can be used to assist with regulatory communications, impacting clinical decisions and reducing the number of animal models used at these stages, is physiologically based pharmacokinetic (PBPK) modeling. Related publications and regulatory submissions have risen dramatically in recent years. This Symposium will provide attendees with an update on the cutting-edge applications in PBPK and related predicting software and present strategies for implementing PBPK and intelligent modeling in the program design of a drug candidate. It will also highlight considerations and challenges in regulatory submissions and risk assessments. Topics will include an introduction to use of PBPK in drug research, the perspective of regulatory authorities on the validation of such a technology, and successes and challenges in Investigational New Drug (IND) application submissions using this technology, focusing on case-based examples.
Wednesday, November 18 12:00–3:00 PM EST
Symposium 14 - Juvenile Bone Toxicity: Study Considerations, Regulations, and Techniques for Assessment | Aurore Varela, Director, Musculoskeletal Research and Imaging
This Symposium will focus on juvenile bone toxicity, i.e., the design of juvenile animal studies to adequately assess bone toxicity, the usefulness of biomarkers, the imaging modalities to assess bone structure, the interpretation of the significance of bone effects, and relevant regulatory issues. The first speaker will cover study design and interpretation of the data in the context of ICH Guidelines. The second speaker will address in depth how micro-CT applications can be used to evaluate skeletal elements and bone growth in embryo-fetal development (EFD) and pre- and postnatal development (PPND) studies as well as juvenile toxicology studies, while the third speaker will describe the various tools that can be used to monitor bone toxicity, healing, and remodeling, and how they relate to or drive study design. A regulatory perspective on the assessment of juvenile bone toxicity and the potential concerns about adverse skeletal effects in the pediatric population will be presented by the fourth speaker.
Charles River Exhibitor Hosted Session
Friday, November 13 10:00–10:55 AM EST
In Vitro Phenotypic Screening Approaches to Assess Mode of Action and Organ Specific Toxicity | Jeffrey Haskins, Executive Director of Global In Vitro Tox
Phenotypic screening approaches have proven to be extremely valuable tools for small-molecule drug discovery. Recent technology advances are enabling development of a new range of phenotypic models for in vitro toxicity assessment, including evaluations of mode of action (MoA) and supporting the development of highly predictive organ specific toxicity platforms.
Coming soon...
IND-Enabling Studies Toolbox
Planning for your IND-enabling studies requires the right partner to support your program, preparing the proper test articles, and planning your submissions. Make sure you choose a partner that can quickly mitigate any risks, deliver reports quickly, and offer actionable insights to submit your investigational new drug application on time.
Get the Tools
---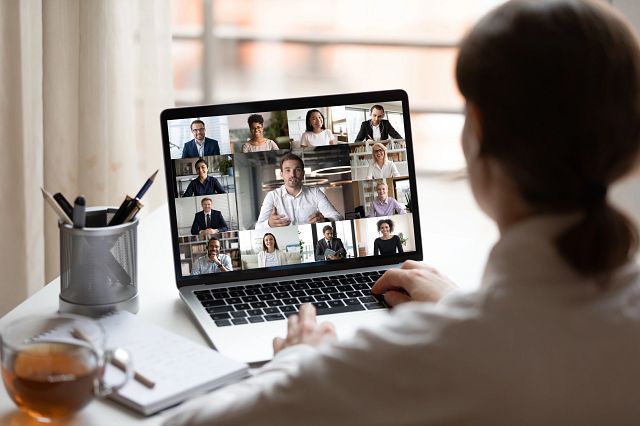 Safety Pharmacology Society (SPS) Annual Meeting 2020
Charles River was proud to support the 2020 SPS Virtual Meeting and SPS Virtual Networking Event. In case you missed us at our virtual booth or want to view our posters, online copies and on-demand recordings are now available for download.
Download Now
---