Click the tabs below to watch the videos or read more about our scientists.
Safety Assessment and Seizures: 2020 and beyond | Simon Authier
---
MRI-Guided CNS Delivery of Gene Therapies in Non-Human Primates | Barak Gunter
---
Our scientists are always working hard on their research, so be sure to check back soon for more video presentations.
Safety Assessment and Seizures: 2020 and beyond | Simon Authier
Clinical signs such as tremors, myoclonus/jerks, ataxia, and convulsion may be observed in safety assessment studies and could, in some cases, raise concerns about the seizurogenic potential of the test article. In some cases, nonclinical CNS adverse events recorded as convulsion may not be related to seizure but could represent syncope, vestibular syndrome, psychogenic nonepileptic seizures, catalepsy or even behavioral reactions to drug-induced alterations in perception and consciousness. While seizures are life-threatening, a range of other CNS conditions may not raise the same level of safety concern. EEG can be used to characterize the nature of convulsive events, which may have a significant impact on drug safety interpretation. The presentation will discuss seizure characteristics, study design considerations, regulatory feedback, species selection and strategies related to EEG data interpretation. Seizurogenic and nonseizurogenic clinical signs will be discussed along with potential approaches to investigate CNS-adverse events.
---
Development and Validation of a Potent and Specific Inhibitor for the CLC-2 Chloride Channel using High-Throughput Screening Techniques | James Kramer
The drug discovery process is arduous and lengthy, but our high throughput screening technologies give scientists a tool to increase speed and accuracy by leveraging robotics and automation. This technology can encourage scientists to investigate unique therapeutic targets. A case study that exemplifies this is a CLC-2 ion channel allowing the selective passage of Cl- ions across cell membranes to regulate electrical excitability of neurons and glia in the central nervous system (CNS).
CLC-2 has been implicated in epilepsy and leukodystrophy. Establishing a causative role for CLC-2 in neuropathologies, however, has been limited by the absence of selective reagents that enable acute and specific channel modulation. Our high throughput screen resulted in the identification of a highly potent, small-molecule inhibitor that enables specific block of CLC-2 Cl- currents in hippocampal brain slices. This precise molecular tool should enable future efforts to identify and treat CLC-2-related disease.
---
Observing and Recognizing Rodent Convulsions | Dave Gauvin
In a recent rat study conducted by Andrade et al. (2019), direct electroencephalographic (EEG) recordings were compared to time-locked video monitoring over six days following a traumatic brain injury. 308 EEG seizures were identified by independent raters. Only 41% of EEG seizures were associated with behavioral manifestations. The majority of video-monitored EEG seizures were not accompanied by any apparent behavioral changes in home-cage environments.
Training is essential to GLP-compliant observational studies (clinical observations and functional observational batteries) conducted by CRO technicians. Identifying subtle and dramatic changes in baseline behaviors predictive of drug-induced CNS injury must start with differentiating between electrical paroxysms recorded from the brain (seizure) and behavioral expressions of drug effects (convulsions).
---
Approaches for Neurotoxicity Screening in Drug Development | Diana Miszczuk
Central nervous system (CNS) toxicity is one of the leading causes of toxicity-related clinical trial failures which creates a need to develop strategies for early assessment of neurotoxicity in preclinical phases of drug discovery.
Traditional preclinical GLP toxicology assessment takes place in late stages of preclinical development. However. implementations of safety measures early in the drug discovery provides an opportunity to take into account potential neurotoxicity in compound lead optimization towards clinical candidate nomination and develop safety strategies and/or safety biomarkers that could de-risk the project and be advanced throughout the preclinical to clinical phases.
Join us to discuss current and emerging approaches and translational strategies utilizing highly sensitive assays such as imaging, electrophysiology, biofluids, biomarkers, and new behavioral tools in the early detection of potential drug neurotoxicity and abnormal neurological function.
---
MRI-Guided CNS Delivery of Gene Therapies in Non-Human Primates | Barak Gunter
Gene therapy is a promising approach to treat central nervous system (CNS) disorders, but clinical success has been limited due to the physiological challenges of transport across the blood-brain barrier. Because of this, targeted delivery systems are needed to achieve efficacy and sustained gene expression.
Our Mattawan site has developed MRI stereotaxic delivery methods for targeted brain injections in large animals, in particular non-human primates. Anesthetized macaques are mounted in an MRI-compatible stereotaxic frames and pre-operative MRI is used to determine target coordinates for a dosing the region of interest. Then, surgery is performed to insert either a spinal needle or cannula to the target region. A contrast agent is infused in the target brain region at a controlled rate, then dose site and distribution were confirmed via post-surgical MRI. Results showed the contrast agent was localized at the target coordinates or if adjustments are required during the targeting and surgical procedure. To date, the site has successfully dosed the lateral ventricle, putamen, caudate, thalamus, hippocampus, and dentate nucleus.
Simon Authier, DVM, MSc, MBA, PhD, DSP
Senior Director of Scientific Operations and Veterinary Science
Dr. Authier is the current Senior Director of Scientific Operations and Veterinary Science, supervising a team of scientists and veterinarians specializing in preclinical research. He has participated in face-to-face FDA, pre-IND meetings, and supervised conduct for numerous preclinical studies on small and large molecules in his time with Charles River. Simon has investigated methodologies in non-clinical regulatory safety pharmacology studies with the objective of improving study designs for optimal sensitivity and decision making in this field. To date, he has provided scientific insight for over 1,100 preclinical studies.
Dr. Authier has a PhD in veterinary medicine from the University of Montreal, Quebec, Canada and a PhD in preclinical pharmacology. He has been invited to speak at several scientific conferences, including the FDA, NIAID, the Safety Pharmacology Society, American College of Toxicologists, Japanese Society of Safety Pharmacology, and the American Association of Laboratory Animal Science (AALAS). Simon is also an Associate Professor at the University of Montreal and has authored over 100 peer-reviewed articles and book chapters.
---
James Kramer, PhD
Principal Scientist, CNS Pharmacology
Dr. Kramer is a principal scientist at our site in Cleveland, OH. He has spent his career determining the effects of drugs on various cardiac models (in vitro, ex vivo, and in vivo), primarily focusing on cardiac ion channels, which underlie the electrical activity of the heart.
James earned his PhD in biomedical science from Wright State University and did post-doctoral work at Case Western Reserve University School of Medicine. He is an active participant in the development of the Comprehensive In Vitro Proarrhythmia Assay (CiPA) and acted as co-leader of the Drug Selection and High Throughput Ion Channel Platform Validation committees.
---
David V. Gauvin, PhD
Study Director, CNS Pharmacology
Dr. Gauvin currently works as the Senior Director for Neurobehavioral Sciences at our site in Mattawan, Michigan. He previously worked as a research professor and a science advisor for the Drug Enforcement Administration (DEA), where he was the main point of contact during the early phases of the OxyContin, ecstasy, and club drug epidemics at the start of the millennium.
David received his PhD in psychopharmacology from Wayne State University. He also completed post-doctoral work in the Department of Psychiatry and Behavioral Sciences at the University of Oklahoma Health Sciences Center. He has spoken about drug abuse and drug control policy over 300 times.
---
Diana Miszczuk, PhD
Associate Director, CNS Pharmacology
Dr. Miszczuk is the current Associate Director of CNS Pharmacology at our site in Kuopio, Finland, where she takes a lead role for in vivo pharmacology, in vivo efficacy, and integrated drug discovery programs. She has previously worked as a senior science manager and head of acute neurology, focusing on neurological disorders and models. Her research interests include the pathogenesis and treatment of neurodegenerative diseases.
Diana obtained her PhD in neuroscience from the Nencki Institute for Experimental Biology in Warsaw (Poland) and conducted post-doctoral work on the role of systemic infection on the outcome of traumatic brain injury. She has published peer-reviewed papers and posters on topics such as molecular mechanisms of hyperexcitability in animal models of AD and TBI, and therapeutic approaches in HD and PD.
---
Barak Gunter, PhD
Senior Research Scientist, CNS Pharmacology
Dr. Gunter is a senior research scientist in the Safety Assessment (Surgery and Efficacy) Department at our site in Mattawan, Michigan. He is responsible for overseeing study conduct of preclinical efficacy and/or toxicology studies assessing gene and cell therapies for CNS indications in particular studies requiring targeted brain delivery in large animals.
Barak earned his PhD at the University of Mississippi Medical Center and conducted post-doctoral work at the Vanderbilt Center for Neuroscience Drug Discovery, where he lead multiple projects assessing in vivo efficacy of small molecules in development for psychiatric disorders, particularly cocaine and opioid abuse, as well as drug relapse.
Neuroscience Webinar Collection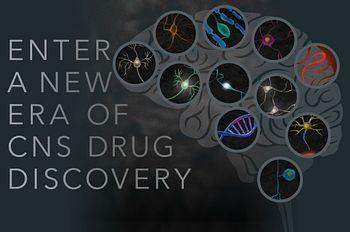 Our team is comprised of focused researchers who have the added experience of ushering therapies from the early stages of discovery to preclinical validation studies. Learn more about our neuroscience portfolio by watching these webinars curated by our experts.
---