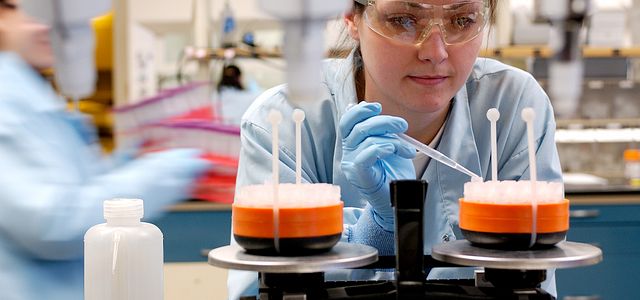 Get started on the road to clinic sooner with actionable data. Our scientists help clients expedite their drug discovery and development programs by providing quality data earlier in the research process via technologies and systems that increase turnaround time well beyond industry standards. 
Our Worcester, Massachusetts facility offers: 
Pharmacokinetics/pharmacodynamics screening (PK/PD) 
Bioanalytical testing services 
In vitro AMDE
In vivo oncology pharmacology models
Our team will help you identify the appropriate studies to run and generate reliable data quicker than anyone else in the industry – all from a local source.