Charles River has been serving the testing and regulatory needs of the world's agrochemical and biocidal companies for nearly half a century, collaborating in the development and registration of new and existing active ingredients and formulations with particular expertise in the design of tailored study programs to meet the regulatory needs of new products and their intended markets. We have full animal and laboratory facilities offering a wide range of required studies including chemistry, toxicology, metabolism, environmental studies, field trials, residue analysis, and human exposure studies.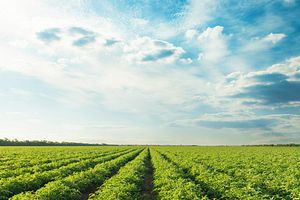 Navigating Article 43 Re-authorizations
Following active substance renewals, knowing the process to follow and pitfalls to avoid with associated re-authorizations can be confusing. Download our eGuide to learn how our experts can help.
Download the eGuide
Achieving development milestones is highly dependent on good communication, minimizing technical deviations, and satisfying regulatory expectations. Having a development partner with an integrated network of experienced scientific staff who have been troubleshooting unexpected toxicity or other issues as a team for many years will greatly benefit a product's development timeline.
Agrochemical Development Products & Services
Agrochemical Development Resources
Achieving development milestones in this complex regulatory environment requires good communication, minimal delays to your program, and a thorough understanding of the regulations as they relate to your particular situation. Select a development partner with an integrated scientific staff, experienced in the studies required for biocidal registration, and who has the ability to provide full regulatory support from data gap analysis to dossier submission and beyond.
Biocide Development Products & Services
Biocide Development Resources
Understanding the ever-evolving regulatory environment for agrochemical and biocide products is essential to success. Charles River offers a thorough understanding of the regulations, plus the scientific expertise needed for compliance, to avoid unnecessary delays in the approval of your active substance or product. Our extensive experience with worldwide regulations, including those for the EU, EPA, JMAFF, and OECD, means you will be fully supported, regardless of where you wish to register your product.
Regulatory Support Resources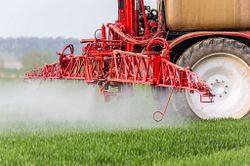 Assessing the Risk of Chirality for Plant Protection Products Following EFSA Guidelines
The European Food Safety Authority (EFSA) has offered their guidance on assessing the risk of stereoisomers. This webinar will delve into their expectations and share their impact on radiolabeled biotransformation studies. Attendees will also learn about some cost-effective strategies to delivering quantitative data on distributing isomers for your registration program.
Watch the Webinar