Which Microbial Solutions Are Right for Your Medical Device Testing Process?

Rapid Endotoxin Testing for Medical Devices
As the medical device industry is seeing a rise in regulatory scrutiny regarding endotoxin testing, now is the time to ensure you have a comprehensive bacterial endotoxin testing program in place. Charles River offers a portfolio of endotoxin testing instruments, FDA-licensed reagents, and software to reduce retest rates and improve turnaround times so you can make prompt, confident decisions about the safety of your medical devices.
All injectable and implantable devices need to be tested for endotoxin prior to being inserted into the patient. While the process of preparing a medical device for endotoxin testing and the endotoxin limit may vary from device to device, all medical devices can use any of our Endosafe® traditional or rapid endotoxin test methods, including our proprietary cartridge technology.
Microbial Identification and Strain Typing for Medical Device Testing
Medical device manufacturers have many options for insourcing and outsourcing microbial identification, and it is important to consider the critical factors when selecting a partner. While identification methods and technologies are key, microbial database relevance and data integrity solutions offered by the vendor should also be part of the decision.
As regulations push for greater control of medical device manufacturing facilities' microbial flora, Environmental Monitoring (EM) programs become essential for preventing contamination of final products. Accugenix® DNA sequencing and MALDI-TOF microbial identification services offer the most accurate results due to medical device industry-relevant microbial databases, fast turnaround time options, and added benefits of complementary tracking and trending data solutions via a secure and easy to use customer web portal.
Rapid Microbiology Solutions for Bioburden and Sterility Testing with Celsis® ATP Bioluminescence
Sterile medical devices are required to be free of contamination. While a robust quality system is the first step in ensuring medical devices are contaminant-free, final product sterility medical device microbiology testing (commonly referred to as bacteriostasis/fungistasis) is also required. Sterility testing procedures are provided in guidance documents such as United States Pharmacopiea (USP) Chapter <71>, European Pharmacopiea (2.6.1), and ISO 11737-2:2019.
The current final product sterility analysis method for medical device microbiology testing requires a 14-day incubation period, followed by a visual inspection of microbial growth through turbidity. This method, while compendial, has also failed to evolve to meet parallel requirements for data integrity and increased market demand.
Fortunately, by using rapid, automated testing, medical device manufacturers can increase confidence in their device's sterility, respond to market pressure faster, and improve their operational bottom line. Using Celsis® ATP bioluminescence, progressive medical device manufacturers can reduce the release time to release of their products by 7 days, while also replacing the subjectivity and potential data integrity errors introduced by a human-based test.
---
Back to Basics: Environmental & Sterility Assurance Control for Medical Devices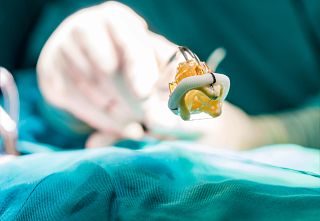 Industry experts Steve Langille and Melissa Stappen discuss the importance of maintaining a state of control with sound environmental monitoring programs and microbial contamination control within manufacturing facilities.
---
Frequently Asked Questions About QC Solutions for Medical Device Testing