Safety and Efficacy Orthopedic Device Testing Models
We have two state-of-the-art facilities in North America ready to support your orthopedic device testing needs. Our comprehensive portfolio of orthopedic device services includes imaging modalities and diverse histological endpoints that are quantitatively assessed using manual and software-guided automated histomorphometry. Dedicated veterinary pathologists are available to perform a full histopathological analysis and create resulting quantitative reports.
Our specialized models can help accelerate the development of your orthopedic medical devices.
Bone Fracture/Defect Repair Orthopedic Models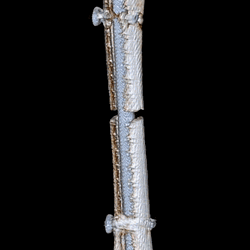 Dedicated, knowledgeable experts are available to help navigate your orthopedic study needs. Our orthopedic device testing for bone repair models encompasses orthobiologics and the evaluation of bone substitutes, long-bone femoral and tibial defects, press-fitted insertion and gap models, osteotomy repairs (e.g., critical-size segmental defects), bone apposition and the evaluation of bone implant contact (BIC), and osseointegration and bone ingrowth.
Spinal Fusion and Non-Fusion Spinal Orthopedic Models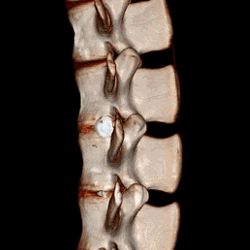 We offer a range of spinal fusion and non-fusion orthopedic models, including intervertebral fusion cages, posterolateral lumbar intertransverse spinal fusion (PLF), disc arthroplasty, and nucleus pulposus replacement.
Joint/Cartilage Models
Our musculoskeletal expertise covers a range of joint and cartilage orthopedic models, including knee articular cartilage repair, osteochondral defect repair, microfracture defects, osteoarthritis (OA) reduction, anterior cruciate ligament transection (ACL-T), ACL reconstruction and fixation, meniscal reconstruction, and rotator cuff repair.
Osteoinduction Models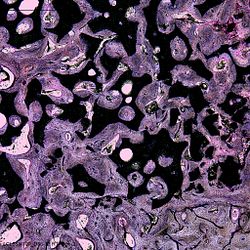 We offer highly specialized osteoinduction evaluations, including ectopic bone formation and the muscular pouch model.
Craniomaxillofacial Models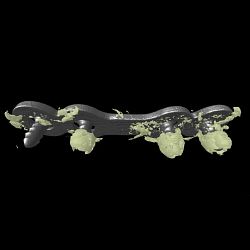 Our range of craniomaxillofacial models include cranioplasty, parietal bone and mandibular defects, maxillofacial fracture fixation, alveolar ridge augmentation, and dental implants.
Orthopedic Models for Medical Devices
Discover more on preclinical safety and efficacy assessment of orthopedic devices and specialty orthopedic and musculoskeletal studies.
---
Imaging Modalities for Orthopedic Studies
Imaging is frequently a key component of orthopedic studies. Our imaging modalities include computer tomography imaging (CT scanner), magnetic resonance imaging (MRI), high-definition radiography (Faxitron™), and micro-computed tomography (microCT).
Frequently Asked Questions (FAQs) for Orthopedic Device Testing
What is an orthopedic medical device?

An orthopedic medical device is any biomaterial, implant, tissue regenerative material, scaffold, biologics, drug, or combination product intended by a manufacturer to be used in human beings for one or more of the specific purpose(s): prevention, replacement, fixation, repair, regeneration of a damaged joint, bone or soft tissue, treatment a musculoskeletal disease or trauma.

Orthopedic biomaterials are mainly fabricated from biocompatible metals, polymers, and ceramics of either solid or porous forms. They can be bioresorbable or related to combination devices, including biological, cellular, and biomaterial scaffold components. They can also be synthesized from a wide variety of manufacturing techniques, including specialized and personalized additive manufacturing.

How can an orthopedic device CRO improve my preclinical orthopedic device study plan?

Every orthopedic biomaterial, implant, biologics, or combination product is different, and there is no "one-size-fits-all" orthopedic study plan. Having seen a vast array of musculoskeletal and orthopedic device types under development, our multidisciplinary team of experts utilizes a deep understanding of efficacy, safety, performance, and regulatory guidelines to develop an appropriate testing strategy to suit the needs of your orthopedic device. Our unique combination of regulatory expertise with orthopedic devices and comprehensive portfolio of services allows us to create a tailored plan to carry you from the earliest stages of study design to GLP assessments, so you can get to market faster.

How is Charles River different from other orthopedic medical testing CROs?

Meeting the needs of patients with cardiovascular, orthopedic, dermatology, oncology and immuno-oncology, endocrinology, neuroscience, ophthalmology conditions and more, medical devices serve numerous therapeutic areas. As a global CRO with over 2,000 scientists, we have experts in every field who partner with our dedicated medical devices team to create orthopedic study designs tailored to your device.