Featured Story
3 Key Shipping Considerations for Transporting Biologic Materials
Shipment design plan considerations are often made very late in the process, especially when shipping internationally. The earlier these can be considered, the less risk there is for shipment delays and problems during transit. Here are some things to consider when shipping biologics.

1. Product Time and Temperature Stability
How long can your biological material remain viable during the transit process?
This is an important question to consider when choosing a shipping method, and what integrator/freight forwarder/courier to partner with. Generally speaking, the faster you would like your commodity to get from A to B, the more costly the transport will be.
However, it is important to consider the value of the material being sent, the cost of reproducing the material, and the cost of the intended study, in order to judge cost versus risk. From charter flights to integrator routes and everything in between, there are many options available for most shipment routings.
How long a package will be in transit is a factor in choosing which type of temperature-controlled packaging to use. Perhaps you have an irreplaceable product that is stable at liquid nitrogen temperatures, but could also be shipped at dry ice temperatures. Many liquid nitrogen dry shippers have a qualification time of approximately 10 days in transit. Even the most robust dry ice shipping solutions usually offer less than half that hold time.
Depending on the shipment, you or your freight forwarder may have factored in liquid nitrogen or dry ice replenishment. A good plan considers how to avoid unnecessary shipment box/product manipulation from a temperature control perspective.
There are cost considerations to be made, but knowing and understanding the product being shipped is crucial to making the best decisions for your shipment, along with knowledge of the different cold chain packaging solutions currently available. Keep in mind that exports and imports may be subject to physical examination by local authorities.
---
Ship Your Biologic with Confidence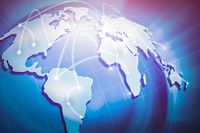 Our Specialist Logistics Services (SLS) team is dedicated to providing safe, convenient, and cost effective solutions for your domestic or international shipments.
---

2. Transport Hazard Classification
Some airlines will not accept certain commodity hazards, so it's important to consider how any hazards associated with the material being transported may affect the packaging used (primary, secondary, tertiary) and how the material is transported.

3. Import/Export Permits or Licenses
Biologics are highly controlled by government agencies worldwide, particularly if they contain materials of animal origin. The type of commodity, its potential hazards, and its intended uses will dictate which import/export permits and/or licenses are necessary.
As an example, according to the US Bureau of Industry and Security (BIS) Commerce Control List (CCL), there are a number of human and animal pathogens (and toxins) that are controlled for export from the United States; many of which require a BIS export license.
It is important to highlight that many genetic elements from these commodities are also controlled for export (even if they are considered non-hazardous/non-infectious). The license can take weeks to approve, and if export control is not considered early in the shipment process, this can lead to delays.
Products that contain animal material will often require import permits or associated general licenses/statements that vary depending on the country where the product is being imported to. A simple difference in research, such as in vitro testing versus in vivo testing in animals, can also make a difference. Considering this in advance could avoid significant delays while permits are being obtained.
---
Scheduling a Biologic Shipment?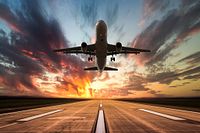 Start planning your next shipment today to reduce the risk of transport delays and potential harm to your biologic materials during transport.
---

Our Perspective on Risk Mitigation
Our team is built on the experience of subject matter experts in the field of biopharmaceutical logistics. We are familiar with these challenges and work frequently with integrators, couriers, airlines, freight forwarders, import brokers, packaging suppliers, and regulatory agencies.
We can evaluate the most appropriate shipment design solution for you and help with its implementation. This includes monitoring and resolving issues as required during the transport process. Having a logistics expert on your side to help manage the process can ensure that the necessary considerations are made.
Let's work together to mitigate the risks involved with transporting your precious materials around the world.