Featured Story
Albumedix Collaborates with Cobra Biologics
Cobra Biologics, now a Charles River Company, and a global leader in the production of advanced therapies, has entered into a research collaboration with Albumedix Ltd, an emerging leader in the enablement of advanced therapies and recognized global leader in recombinant human albumin (rHA). The research collaboration focuses on process optimization and stability enhancement in scale-up manufacturing of AAV and lentiviral vectors through Albumedix's proprietary recombinant human albumin-based product.
The advanced therapy space is a fast-moving industry with new innovative and transformative therapies entering the clinic each and every day. There is a growing need for robust, scalable, and economically viable production so that more patients can have access to these therapies.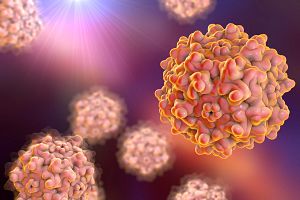 Improved Screening of AAV Viral Vectors
The rcAAV assay is performed by inoculating vector material onto human cells and co-infected with helper human adenovirus. Learn how this assay can be used to screen your AAV-based viral vectors.
Get More Info
Albumedix's CEO Jonas S. Møller, commented: "We are delighted to have found a research partner as committed as we are in applying enabling innovation to push the industry forward. We look forward to further combining our in-house expertise and unique stability enhancing benefits of our recombinant human albumin (rHA) with Cobra's viral vector production platform."
Since 2019, Cobra Biologics and Albumedix have worked closely to optimize viral vector production in an effort to improve quality and efficiency for gene therapy and vaccine developers.
Dr. Daniel Smith, Executive Director of Global Cell & Gene Therapy Portfolio, Charles River said: "Viral vector manufacturing presents a challenge for gene therapy and vaccine developers. With a combination of our own expertise alongside that of Albumedix and in particular their recombinant human albumin products…we are excited to embark on this research project with Albumedix to optimize viral vector manufacturing to ensure supply can meet the growing demand of gene therapies."