Featured Story
Can My Research Continue?
Simply, yes.
Charles River is working with local and national authorities around the world to ensure our sites can remain open and fully operational for your current and future research projects, including those around COVID-19. No matter what your research requires, we're ready to support you.
Our Commitment to You
Drug development has always been challenging, but social distancing, travel bans, shutdowns, and new priorities have cast our work in a whole new light over the past several months. As we all face the ongoing impact of the pandemic, the research community continues to seek solutions in the inherent strengths that define us as scientists – innovation, collaboration, and perseverance.
Now more than ever, we know our work must continue for the patients who are waiting for new therapies and for the continuity of our food supply and industries. Simply, yes is our commitment to moving your research forward. Partnering with us ensures the continuity of your development and registration programmes while navigating the complexities of the regulatory landscape. No matter what your research requires, our answer is always "simply, yes."
---
Are You Prepared for Future Challenges?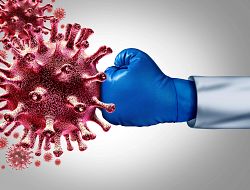 We're continuing to invest in new solutions while maximising the reach of existing tools to ensure our clients receive seamless, uninterrupted service during the pandemic.
---
Frequently Asked Questions on Simply, Yes
Can I continue to plan for my drug development projects or IND programs?

Your primary goal is to meet your milestones to submit your IND on time. Working from home under extraordinary conditions shouldn't disrupt your progress; in fact, a change in your daily routine provides an excellent opportunity to create a comprehensive plan of action. This helpful eGuide outlines the critical components of an IND program, explains regulatory requirements, and details next steps. When you're ready to get started, we'll be ready to help.

Can my studies continue, even if I can't be on-site to monitor functions?

As a global organisation, we secured authorisation to continue performing essential research on your behalf when the pandemic began. Following country-specific guidelines and our own enhanced safety protocols, we remain fully operational and dedicated to sustaining and advancing your programs. We continue to invest in tools and technologies to support teamwork even when you can't be physically present.

For example, our strategic partnership with Deciphex allows us to achieve virtual primary histopathology diagnostic and peer review using Deciphex's flagship software platform, Patholytix. Our on-demand webinar series will show you how to digitise your pathological endpoints to enhance collaboration and decision making.

Can my research continue, even when annual meetings and conferences are cancelled?

Organisational gatherings, such as EUROTOX, will always drive scientific progress forward. We are fortunate to live in a connected world that has allowed us to continue to engage with each other online. Our e-learning options include upcoming and on-demand webinars so you can stay educated and interact with your peers in the scientific community.