Featured Story
Collaboration Connects Us All
The promise of a host of new therapeutic modalities, including those in the fight against COVID-19, is good news for patients. However, these novel platforms require unique discovery and development strategies that go beyond traditional approaches, many times into uncharted territory. Advanced medicines, including cell and gene therapy, gene editing, CAR Ts, and second generation oligonucleotides, require scientists to rethink previous drug development models and consider a path from target validation to the clinic that is unique to each program.
To increase the chance of success, development teams must identify and recognize challenges ranging from complex manufacturing processes, drug candidate-specific safety risks, and the potential for immunogenicity, to a development plan focused on small or disease-centric patient populations when time is of the essence. In this pivotal time of the COVID-19 crisis, it is extremely important to tap into experts with not only scientific knowledge but experience in outlying dynamic programs, people who follow and understand a fast paced and rapidly evolving landscape.
Why Should You Consider Working With SAS?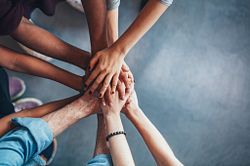 The SAS team can support client programs by reducing risk and accelerating timelines to the clinic, ensuring that data is relevant and applicable for your end goal, utilizing a comprehensive portfolio for end-to-end drug discovery and so much more. Learn More
Over the past few years Charles River has been a partner in the nonclinical development of hundreds of advanced medicine programs, many designed in association with our Scientific Advisory Services (SAS) group. The Charles River SAS team is comprised of scientists with diverse backgrounds in nonclinical development. Many have direct experience gained from decades spent in small biotech, large pharma, or regulatory agencies. Each advisor brings a unique perspective to the development process; the experience of one or more individuals can be leveraged to assist with program design, study conduct and data interpretation, and regulatory filing.
While a nonclinical plan is the desired outcome, a collaboration starts with a frank and detailed discussion on the underlying scientific principles and the ultimate plan for clinical development. It is through a discussion on the key attributes of the drug candidate and the patient population for therapeutic intervention, a frame work of a nonclinical plan can be established; including essential questions such as relevant species, the potential for using a disease model, and uncommon routes of administration. This collaborative approach and deep understanding of each modality helps shape the best strategy to advance therapies into and through clinical trials. It is now more than ever important to design custom studies and programs that reduce risk and accelerate timelines.
At present, our Scientific Advisors are contributing their insight and experience to programs that are targeting COVID-19 vaccines and therapies. It is in this collaboration that we in the scientific community extend our reach and magnify our ability to solve even the toughest challenges.