Featured Story
Convenient, Virtual Study Monitoring
The COVID-19 pandemic has pushed our industry to think differently about how we work. Gone is the status quo, but that's not necessarily a bad thing. While new measures are borne of necessity, many are in fact creating real efficiencies in the drug development process. Remote connectivity is not an option, but evolving virtual technologies promise a lasting advantage, bringing greater agility and flexibility to your programs.
You need to stay close to your studies and programs, and now you can, on your terms. With no-cost virtual study monitoring, you can oversee your Charles River projects in one of three convenient ways:
Remote study monitoring

We assign a senior toxicologist or subject matter expert to perform in-person monitoring of key study events.

Pre-recorded videos

We capture select/key study activities for you to watch via single playback video conference.

Live-streaming sessions

We connect you with a live video feed of select/key study activities.
All video and remote monitoring activities are conducted by qualified Charles River personnel who are familiar with your project, so you can trust quality content and attention to detail. Both pre-recorded videos and live-streaming sessions adhere to strict security and procedural requirements.
Prior to the initiation of your study, your study director will work with you to determine your virtual study monitoring needs and assign available resources. As always, your study director remains committed to transparency and open communication prior to, during, and after the study. Virtual monitoring allows convenient, flexible oversight of your study and is not intended to replace routine updates or communication. In addition to remote monitoring options, we continue to welcome in-person Sponsor visits and oversight with appropriate safety protocols in place.
---
Safety Assessment Services and Facilities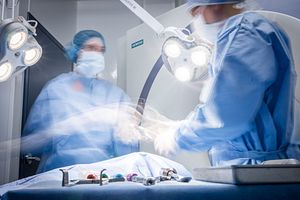 With a global network of testing facilities in Europe, Canada, and the United States, we are a preclinical contract research organization (CRO) with a local touch. Learn more
---
In times of crisis, the programs that survive are those that evolve. We're dedicated to keeping you on track and moving you forward with innovations that help you meet your next milestone safely, on time.