Featured Story
Expanded ddPCR Techniques Results in Higher Quality Data
Can you imagine better data on the newest technology?
Digital droplet PCR (ddPCR) is an improved approach to real-time PCR techniques offering developers robust readouts for their cell and gene therapies, oligonucleotides, or biomarkers. While qPCR may be considered the gold standard for measuring changes in gene expression and can micro-detect a single target molecule per reaction, there is a more effective technique.
ddPCR Capability
The detection of ddPCR uses the same chemistries as real-time PCR, however, it allows for more sensitive readouts for development studies. Each partition is individually called as positive or negative based on fluorescent signal resulting in higher quality data and a decrease in variability. Our team offers deep expertise to develop and validate methods with ddPCR.

Your ddPCR Quick Guide
Keith Sutton, PhD, gives an overview of ddPCR evaluations that support the development of cell and gene therapies.
Run time: 14:40
ddPCR Instrumentation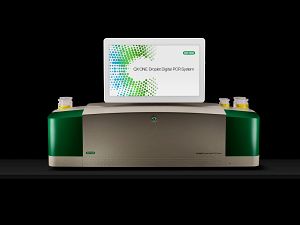 Our experts have fully validated seven Bio-Rad QX One instruments—the largest commercial fleet for full ddPCR evaluations—to ensure the most sensitive, precise techniques for our clients developing cell and gene therapies, oligonucleotides, or biomarkers.
Sites with ddPCR Capability and Instrumentation
Reno, NV
Mattawan, MI
Shrewsbury, Massachusetts
Senneville, QC, Canada
Laval, QC, Canada
Evreux, France
Edinburgh, Scotland
Meet our ddPCR Experts
 
---