Featured Story
Full-Service Audits at Your Fingertips
The COVID-19 pandemic has pushed our industry to think differently about how we work and change the status quo, emphasizing the importance of evolving programs with agility and flexibility. To that end, one process that can absolutely evolve and meet the needs brought on by this new landscape is the QA facility qualification or data audits conducted by sponsors for their contracted or outsourced work.
---
Supporting our Customer's Regulatory Compliance Obligations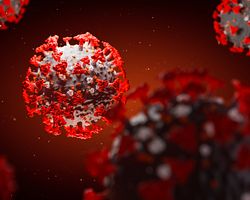 Download our Guide to Remote Client Audits to learn more about the processes implemented to ensure a positive user experience while maintaining data integrity in a secure fashion.
---
Considering the amount of time sponsor staff work remotely from their office, the expenses of travel (e.g., transportation – air, car rental, taxi; lodging; meals; entertainment) can be a significant chunk of the budget. In addition, consultant fees relating to additional outsourcing for sufficient oversight can be costly. Due to availability and travel requirements, audits run the risk of being conducted in a rushed or limited amount of time. Now, with the pandemic forcing people to restrict their travel, we've been led to ask: Do routine QA facility and data audits really need to be conducted in a face-to-face setting?
We've innovated and secured the capabilities needed to share the information you need to conduct a successful virtual audit. From initial consultation to final report, our audit hosts and teams will be at your service throughout the process just as they would if you were physically there.