Featured Story
Gene Therapy, A Promising Future for Epileptic Drug Development
Reducing the number of patients affected by epilepsy
Cobra Biologics, now a Charles River company, and partner, CombiGene AB recently announced the successful completion of the production of plasmids for use in the treatment of drug-resistant focal epilepsy (CombiGene project CG01). CombiGene is working to develop new treatments with better precision, increased efficacy, and fewer side effects using gene therapy. CG01 is a gene therapy drug candidate that could treat approximately 10-20% of epileptic patients, and is the world's first potentially curative treatment for the disease.
The GMP plasmids were produced by Cobra earlier this year and have since undergone quality assurance testing. The plasmids were recently approved and will be utilized in the first clinical study starting in 2022.
Learn more about recently acquired Cobra Biologics and Vigene Biosciences plasmid products and services.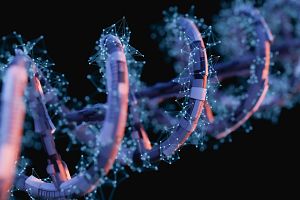 Webinar - High Quality Plasmid DNA: A Case for Phase Dependent Approaches to Manufacturing
Learn about the technical challenges around plasmid production and emerging regulatory guidelines.