Featured Story
Innovative Data Collection in Neonatal Minipigs
Bluetooth Jackets Improve Animal Welfare
In nonclinical research, animal welfare is the cornerstone of relevant, high-quality data. As invasive technologies that affect an animal's well-being can compromise research results, scientists have worked to develop alternative methods for collecting data that address both ethical and scientific concerns.
Etisense, a biomedical engineering firm based in Lyon, France, has a solution for the collection of nonclinical cardiorespiratory data on animal models with DECRO®, a noninvasive jacket that employs Bluetooth® technology. Looking to expand its applications beyond rats ranging between 200 g and 3 kg, Etisense has partnered with Charles River scientists and is currently developing a solution that allows the monitoring of juvenile minipigs.
In a study with postnatal minipigs the jackets simultaneously record three biosignals that gather relevant data on cardiac, respiratory and activity levels. Proprietary Etisense software then uses advanced algorithms to automatically detect cardiac and respiratory cycles and detail standard respiratory and cardiac parameters as well as movement intensity.
Multiple Biosignals Monitored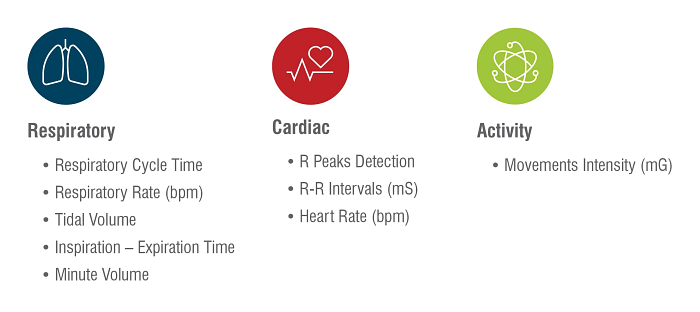 Thanks to successful feasibility trials, the teams next step is to test jacket refinements to ensure the collection of robust safety pharmacology data over the targeted age range covering neonatal and juvenile phases of life.
How might the DECRO jacket enhance your preclinical studies?