Featured Story
Presentation Overview: The Journey of Implementing a Rapid Sterility Test
Jonas van den Berg, Global Quality Manager at Roche Diagnostics, recently presented at the 2021 PDA Pharmaceutical Manufacturing & Quality Conference regarding the collaborative effort between Charles River Laboratories and Roche on implementing a Celsis® rapid microbial detection method. This virtual presentation outlined the goals, processes, and current status quo on their efforts in adopting and rolling out a rapid sterility test. 
Roche had it in their sights to reduce their time to release for sterile products by 50%, ultimately deciding to implement a rapid microbiological method (RMM). Utilizing Celsis® amplified ATP- bioluminescence as their selected technology, they were able to cut the incubation time in half, from 14 days down to just seven days for sterility release testing. This not only lead to faster on-market release, but also decreased warehousing and staffing costs that would have normally occurred when utilizing a compendial method for contamination testing.  
We offer support in several areas when adopting a Celsis® RMM. Aside from the overall implementation guidance Roche received, our validation services were one of the more crucial elements of support. Focusing on the primary method validation, we provided data on equivalence, limit of detection, and specificity testing. 
As part of their risk assessment process, Roche conducted an onsite audit with Charles River to speak directly with personnel and better understand local procedures for testing. This mitigated the risks that Roche recommends assessing when partnering with a vendor for validation, for example, conflicts with international standard guidelines and potentially incompatible data.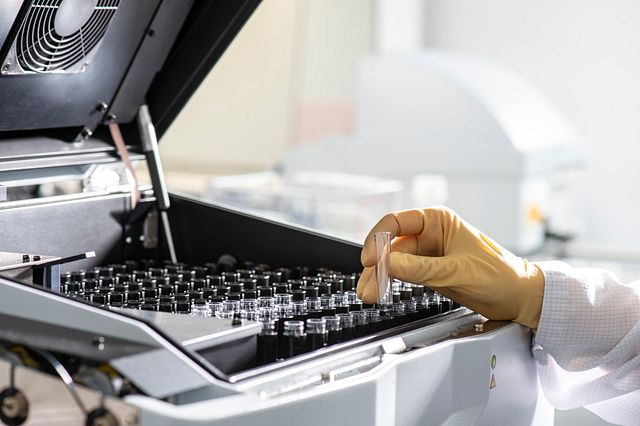 In addition, Jonas included risk assessment criteria, such as microorganisms used, replicate counts, and analysis of any deviations that may have occurred during the validation testing. They also reviewed the raw data to ensure the validation package requirements were met, and ultimately, we were accepted by Roche as a viable support partner. For the initial submission, Roche filed Celsis to be their primary method of choice for contamination detection, while still keeping the compendial method as a secondary choice. "And to be honest," Jonas explains, "it makes the implementation of this method easier if we have both methods still in place".
Regulatory agencies from the European Union and Switzerland approved their validation in early 2020. The FDA (USA), however, required additional data to be presented in presence of product for equivalency and limit of detection. Roche generated the requested data with the product by partially copying the primary method validation approach, but this time using less microorganisms and less replicates. The FDA eventually approved their validation in December 2020 after reviewing the additional data.  
More than 80% of countries worldwide have approved of their processes while the other 20% have yet to give an answer due to  standard lengthy approval timelines. Currently, the new Celsis method has been fully implemented at their pilot site, and the expected completion of all method transfers is targeted for the end of 2021.  
Roche intends to use Celsis rapid sterility test methods for all future new launch products and to systematically implement it as the release test for 80% of all commercial products already on the market by the end of 2024. This rollout strategy was approved by the FDA during the organizations' type C meeting called by Roche.  
In relation to the implementation of Celsis to their current manufacturing processes, van den Berg was a major contributor to the Biophorum Article, A Framework for the Evaluation, Validation and Implementation of Alternative and Rapid Microbiological Testing Methods, which details best practices for drug manufacturers to incorporate an RMM into their pipeline.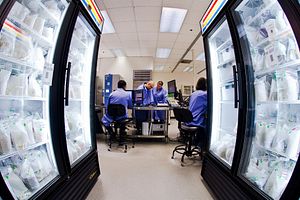 Considering a Rapid Microbial Method (RMM) for Your Lab?
We've prepared some materials to help guide you toward the most appropriate RMM solution for your needs.
Learn More