Safety Assessment Services
With 130 animal rooms and occupying 18,000 m² of laboratory space, Charles River's AAALAC accredited facility in Lyon, France, conducts in vivo safety assessment by both routine and non-standard routes of administration. Our Lyon site is home to both Research, Models & Services (RMS) and Safety Assessment (SA), offering a unique advantage in the CRO industry in animal supplying for DART and juvenile studies.
For your drug development, the scientific advisory services group (SAS) will help with specific questions on your study design and drug development project. An innovation group is available to listen to your needs and anticipate developments in our industry. In addition, the Lyon site is preparing to launch BSL2 capabilities specific to rodent safety assessment studies.
---
See What Our Lyon, France Site Can Do For You
Log in to our secure portal, The Source™ to watch the video tour of our site presented by our local experts.
Watch the Full Video
General Toxicology Acute to Chronic Toxicology
Offering the full range of standard rodent and nonrodent models, the expert toxicologists at our Lyon facility design and conduct both standalone studies and expertise as well as full development programs. Standard study designs, such as single dose, sub chronic, chronic, and carcinogenicity (including TgRasH2) are available.
Our Lyon site uses the following non-standard routes:
• Continuous/intermittent intravenous infusion, using ambulatory pumps
• Subcutaneous infusion
• Intravitreal
• Intrathecal/intracerebral
• Intraarticular
• Intranasal
• Intravesical
• Intradermal and dermal, including wound healing
The staff at our Lyon site has specific and extensive experience in:
Intravenous Infusion
Charles River offers both intermittent and continuous infusion models for both rodent and nonrodent species. Our vast infusion experience and cutting-edge infusion technology ensure high quality to your most complex and challenging study designs. Our experts in surgery continuously improve their techniques to meet your requirements. Thanks to our experience, we can conduct continuous and intermittent intravenous infusion from rat, in reproductive toxicology studies, in pre- and post-juvenile studies.
Learn More
Vaccine
Charles River has comprehensive experience in conducting developmental toxicity as well as local and repeated dose toxicity studies in rabbits, rats, and mice.
Learn more
Cell and Gene Therapy
Charles River is a single service provider for in vivo studies and Laboratory Sciences (preclinical and clinical).
Learn More
Developmental and Reproductive Toxicology (DART)
Charles River provides overall developmental and reproductive toxicology (DART) program planning (embryo-fetal, fertility, pre- and post-natal developmental, and juvenile studies) along with individual study designs to conduct safety assessments for your products according to internationally recognized guidelines including ICH for pharmaceutical compound and OECD for chemical compound.
Learn More
Safety Pharmacology
Safety pharmacology programs can help advance drug development by investigating the potential undesirable effects of a compound on physiological functions in relation to exposure in the therapeutic range and above. As every compound is unique, it takes specialized knowledge of regulatory guidance to develop the most appropriate drug safety program.
The scientists at our facility in Lyon can customize your in vivo safety pharmacology study to address both your program and compound-specific needs or include our core safety parameters in toxicology studies as an efficient means of meeting regulatory expectations.
Studies can be conducted with most routes of administration for:
• Central nervous system
• Respiratory system
• Cardiovascular system
• Renal / urinary system
• Gastro-intestinal system
Anatomic Pathology
Lyon's pathology lab can perform perfusion fixation of whole animals, genomic-specific procedures at necropsy, automated embedding using our CRL harmonized organ blocking, frozen sampling/cryostat, routine H&E staining, histochemistry, and immunohistochemistry. Our pathologists are ACVP or ECVP board certified and can provide standalone expertise with oligonucleotides, BiTEs, infusion studies, vaccines, wound healing, and medical devices.
Our digital pathology platform provides whole slide scanning via AT2 and GT450 scanners with remote access through e-Slide Manager software and Deciphex (Patholytix)-enabled digital peer review of GLP studies.
Learn More
Our laboratory experts can support your toxicology study by partnering with you to develop the best translational path for your therapeutic, provide detailed regulatory expectations, and offer technical expertise in required assay formats.
Immunology
Our team can provide scientific expertise on immune system function, an up-to-date knowledge of regulatory expectations, and established immunology testing. Navigate the challenges of selecting the most appropriate immune-related endpoints by leveraging our knowledge and experience. Interested in learning more about our immunology expertise?
Download the infographic
Large Molecule Bioanalysis and Immunogenicity
The expert scientists at our Lyon site routinely develop or transfer, optimize, validate, and apply quantitative bioanalytical methods to measure drug and metabolite concentrations for samples in most biological fluid including plasma, serum, cerebrospinal fluid (CSF), urine, tissue, and unconventional matrices like ocular, muscle, and bile.
Learn More
Biomarkers
Our comprehensive portfolio of biomarker services covers key toxicological indications and a range of therapeutic areas including oncology, inflammation, immunology, infectious disease, ocular disease, metabolism, and disease of the cardiovascular, renal, respiratory, and central nervous systems. From early discovery through clinical support, our biomarker services can help you identify novel biomarkers or select, validate, qualify, and apply known biomarkers to validate a target, prove a mechanism of action, predict therapeutic efficacy, or identify potential toxicity.
Learn More
Toxicokinetic Evaluation
The expert scientists perform PK parameter calculations and interpretation in preclinical studies (general toxicology, DART, and safety pharmacology), from bioanalytical data measured in plasma, serum or other biological fluids or tissues. Their expertise area includes small and large molecules (oligonucleotides, mAb with ADA assessment).
Learn More
Clinical Pathology
A comprehensive range of specialty pathology-based services are available at our Lyon facility:
• Hematology
• Biochemistry
• Coagulation
• Urinalysis
Analytical Chemistry
Experienced analytical scientists at the Lyon facility provide support in your toxicology studies, for both pharmaceutical and agrochemical compounds.
Solutions, suspension, solid formulations including diets formulation analysis, and compatibility trial.
Learn More
Crops and Chemicals
For general toxicology:
• OECD 407 Repeated Dose 28-day Oral Toxicity Study in Rodents
• OECD 408 Repeated Dose 90-Day Oral Toxicity Study in Rodents
• OECD 409 Repeated Dose 90-Day Oral Toxicity Study in Non-Rodents
• OECD 410 Repeated Dose Dermal Toxicity: 90-Day
• OECD 411 Subchronic Dermal Toxicity: 90-Day Study
For DART, study designs available include:
• OECD 414 Rat and rabbit reproduction development toxicity
• OECD 416 Two generation reproduction
• OECD 421 (Screening) or OECD 422 (Combined) reproductive toxicology study
• OECD 426 Developmental neurotoxicity study
• OECD 443 Extended one generation reproductive toxicity study (end accordion)
Dermatology
Wound healing
Our expert team can perform wound healing studies in the dedicated species, which represent a model for the evaluation of compounds intended for topical administration on wounded skin. The minipig is considered the best model for wound healing studies since it shares anatomical similarities with the human skin, including assessment of medical device.
Learn More
Intradermal
Studies evaluating local tissue effects of medical devices, including dermal fillers, can be conducted following subcutaneous or intradermal injection, and based on the requirements of the ISO 10993 guideline on the biological evaluation of medical devices.
Still have questions for our experts?
Speak with our team
Charles River Lyon is a full-service site, where we work with all species and dosing routes. We have a particular expertise in developmental and reproductive toxicology as well as safety pharmacology. In addition, we offer full support in pathology and lab sciences with increased focus on immunology and large molecules.
Innovation paired with client needs are two important points that bring value to your program. Our team of experts at our Lyon site are engaged in the local and global networking to stay up to date with new regulatory guidance and technologies.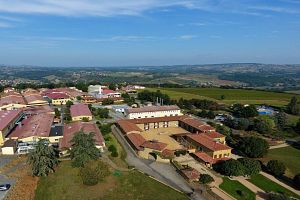 See What Our Lyon, France Site Can Do for You
Located just outside of Lyon, our site is a large in vivo facility that offers customized and routine GLP regulatory toxicology studies covering a wide range of specialties.
See our Capabilities
Frequently Asked Questions (FAQs) About Safety Assessment in Lyon, France