Partnership Expands Biologics Capabilities
Our partnership with Jade Biomedical will further strengthen CMC support in Asia. As a premiere Contract Quality Organization (CQO) strategically based in Shanghai and Suzhou, China, Jade offers end-to-end GMP testing services built upon an in-depth understanding of quality systems that comply with Chinese health authorities and global regulatory standards. In addition to analytical testing, Jade offers support for regulatory submissions, quality assurance, cold chain management, and facility design. Innovative companies in pursuit of cell, gene, and other biologic therapies can harness local CMC expertise, quality systems, and a global scientific network to support their development without having to invest in these in-house resources.
Leadership Team
Dr. Claudia Lin, Founder & CEO

Dr. Lin has had a successful career working in research and development, product development, and commercial product operations across the world. She worked as a scientist in California working with anticancer drugs at Berlex Biosciences and Exelixis Inc. before switching to a more operational role as an associate director working to ensure QC in clinical development and product quality for Geron and Genentech – both based in California.

After stints at Bayer and Innovent Biologics, she founded Jade Biomedical, working with a passion to advance biopharmaceutical development in China and beyond.

Dr. Lin has a PhD in cell and molecular biology from the University of California, Berkeley, and has conducted post-doctoral work at the Howard Hughes Medical Institute (CA) studying differentiation in the nervous system and Lawrence Berkeley National Laboratory studying malignant mechanisms of breast cancer.

David Kapitula, Chief Operating Officer

David Kapitula has had a successful career working in QA and QC across several companies across the US and Asia Pacific. His previous employers include Imclone Systems, Bayer, and Roche/Genentech among others, working in various roles relating to Quality Control and Quality Assurance. His current responsibilities at Jade Biomedical including looking after the technical and financial operations along with business development.

David has a master's degree from the Albert Einstein College of Medicine in New York studying the molecular biology of the spinal cord and a MBA studying engineering and business management at the University of Pennsylvania.
Available Services
Jade Biomedical facilitates the rapid growth, evolution, and valuation of early and late-stage companies/products from research into clinical product development, providing phase appropriate and scalable global quality systems with a cost and time-effective solution.
Types of Samples

Environment Testing

Raw Material Testing

Cell Bank

DSP Process Control

In-Process and Final Product

Cleanroom validation
Environmental monitoring
Cleaning validation
Disinfectant validation

Pure water/water for injection
Potency assay
Contaminant assay

IND viral clearance
BLA viral clearance

 
Biologics Testing Services

Characterization

Molecular

Microbiology/EM

Safety Testing

General

Deamidation
CDC
ADCC
PBRT
Co-Culture Virus
qPCR Virus (Specific)
RCR
RCA
RCL
Identity (Cell)
Construct Copy No.
Sequence
Determination of Virus Particle Count
Virus Titer Determination
Restriction map
Cell Line Stability
MW
AAA
N-Term AA
C-Term AA
Free Sulfhydryl
Glycan Profile
Oligosaccharide Comp. / Dist.

SEC
IEC
CE SDS (Reduced)
CE SDS (Non-Reduced)
Residual ProA
Host Cell DNA
HCP
Peptide Mapping
cIEF
Glycan Profile
Cell Based (Potency)
ELISA (Potency)
FACS
ICP

B.I. - Sterility
Bacteriostasis / Fungistasis
Bioburden
Endotoxin (Gel Clot)
Endotoxin (Kinetic)
Growth Promotion Media / Reagents
Identification
Media Hold - Sterility
Sterility
Clean Utilities Testing (Water, Gas, Steam)
Environmental Monitoring

Spirochete (mAb)
Mycoplasma Culture (EP/USP/JP)
Mycoplasma Culture (CHP)
Mycoplasma qPCR
TEM
SEM
Gram Stain
Adventitious Agents / Virology Testing (AVA / VT)

Appearance
Color and Clarity
pH
Osmolality
Sub Visible Particulate
Volume in Container
UV (Conc.)
Cell Count Viability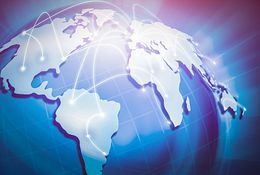 Ship Your Biologic with Confidence
Our Specialist Logistics Services (SLS) team provides safe, convenient, and cost-effective solutions for your domestic or international shipments.
Locations & Contact Information
Suzhou, China (Headquarters)
Unit 202, Tower B at No. 388 Xinping St.
Suzhou Industrial Park
Suzhou, Jiangsu, China, 215123
Shanghai, China
Building 5, Room 305A, 131 Kaiqing Road,
Pudong District, Shanghai, China 200135
Contact
+86-0512-62750096
[email protected]