Cell Line Authentication and Characterization Methods
Cell line characterization is performed for Master Cell Banks (MCB), Working Cell Banks (WCB), and End-of-Production Cells (EPC) or cells at the limit (CAL) of in vitro cell age used for production. According to current regulations, the following aspects must be considered:
The origin and history of the cell line cellular morphology and growth characteristics
Cellular identity
Purity of the cell lines (i.e., absence of contaminating cells, microbial contaminations, and contaminations by adventitious viruses)
Tumorigenicity and oncogenicity
Cell Line Authentication Package Recommendations
Considerations include species of the cell line (e.g., hamster, human, chicken, E. coli, P. pastoris) and its intended use (e.g., recombinant protein production, vaccine production, gene therapy). Furthermore, documentation of the source of the cell line and its development history, as well as the biological properties of the cells, determines which testing should be performed. When executing the assays, the guidelines recommend using testing procedures that are validated to show their suitability for the intended purpose.
---
Using NGS to Characterize Cell Lines Used for Production of Biologics: Verifying Clonality and Identity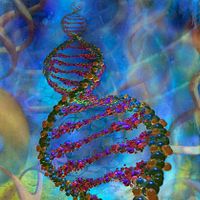 View this webinar replay to learn about the use of the latest sequencing technologies for the characterization of your cell lines.
---
Microbial & Mammalian Cell Line Authentication Methods
Validated methods for mammalian and microbial cell line characterization are available at our sites in both the United States and Europe. References to guidelines concerning cell line characterization can be found in our regulatory library.
The tables below list recommended testing plans for the characterization of general mammalian and microbial cell lines used to produce a recombinant protein, along with a specific example for CHO cells.