Protein Analysis
Charles River offers GMP protein analysis support from method development and phase-appropriate validation to process/cleaning validation and sample analysis, as well as drug substance, finished product, and impurity analysis. We specialize in a broad range of analytical testing techniques to support protein characterization and development of both recombinant protein and peptide therapeutics.
---
Webinar: Critical Reagents in Bioassays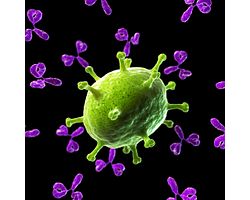 How important are critical reagents to the performance of bioassays?
---
With over 30 years of experience supporting peptides, lipids, proteins, glycoproteins, protein conjugates, and small molecules, our protein chemists utilize the following technologies and approaches: 
Ultra-high-pressure liquid chromatography (UHPLC)

SEC, IEX, RP, and HILIC methods, with detection using UV, PDA, fluorescence, CAD, ELSD, MALS, and MS

Mass spectrometry (MS)

High-resolution accurate mass (HRAM) analysis on QTOF and Orbitrap platforms to profile and characterize intact proteins/subunits, peptides, and post-translational modifications, released N- and O-linked glycans, and host cell proteins (HCP) at high sensitivity

Electrophoretic separation by mass or charge 
Western blot 
Binding assays, including ELISA and SPR 
Biophysical methodologies 

AUC, CD, DCS, FTIR, and MALS

Diverse array of in-house platform and compendial methods along with product-specific in vitro potency assays supporting stability and product release
By partnering with our team for your protein characterization studies, you'll gain access to cutting-edge technology and assure your program adheres to the highest standards of quality, technical analysis, and reporting.

Frequently Asked Questions (FAQs) about Protein Characterization