Mass Spectrometry & Structural Characterization
With over 20 years of experience in mass spectrometry services, we have a proven track record supporting diverse protein characterization programs including large molecule comparability studies. Our experience managing complex mass spectrometry projects combined with our state-of-the-art instrumentation and infrastructure allows us to deliver high quality GMP structural characterization and proteomic analytical services.
---
Webinar: Mass Spectrometry-Based Characterization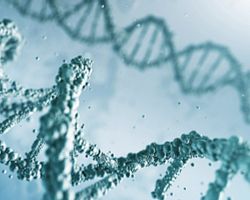 See how utilizing a modern mass spectrometer can determine amino acid sequences and sequential fragmentation.
---
Our mass spectrometry services include:
Peptide mapping of antibodies and complex glycoproteins
Intact and subunit molecular weight determination
Glycan structural characterization, including de novo analysis
Glycosylation site mapping and site occupancy determination host cell protein (HCP) analysis
Quantitative proteomics using tandem mass tags (TMT), absolute quantification (AQUA), and label-free quantitation 
Cellular/tissue proteomic post-translational modifications (PTM) identification and quantification including phosphorylation pathway mapping/profiling, acetylation, methylation, and ubiquitination
Disulfide bond mapping and isoform characterization 
PEGylation site mapping
Antibody-drug conjugate (ADC) stoichiometry and conjugation-site characterization
Glycosaminoglycans (GAGS), heparin, and heparan sulfate 
Lipid and phospholipid profiling
Glatiramer acetate comparability
De novo amino acid sequencing, including Ile/Leu determinations
Peptide mapping using ICH validation methods for GMP lot release
Biosimilar comparability and characterization programs
Degradation, forced degradation, and stability studies 
With extensive experience in mass spectrometry services and managing complex analytical projects, you can trust us as a partner in your drug development journey.  
 
Frequently Asked Questions (FAQs) for Mass Spectrometry Services