Custom Metabolite Synthesis for Metabolite Profiling
Ensure you're meeting regulatory drug metabolite requirements for safety with Charles River's custom metabolite synthesis services. In the United States, FDA guidelines recommend that all human disproportionate drug metabolites accounting for greater than 10% of total exposure are assessed in safety studies. Our metabolite profiling chemistry team's custom services deliver data packages that:
Satisfy FDA recommended guidelines for safety assessment
Enable clients to invest in the compounds with the best chance of safety and commercial success
Biomimetic Oxidation (BMO) for Metabolite Profiling
The Charles River synthetic chemistry team has developed a biomimetic chemical workflow to generate drug metabolites via late stage oxidation/de-alkylation. Using a screening panel to first identify the putative metabolites of your active pharmaceutical ingredients (APIs), we can then reproduce them rapidly, on scale, with detailed metabolite synthesis structure characterization.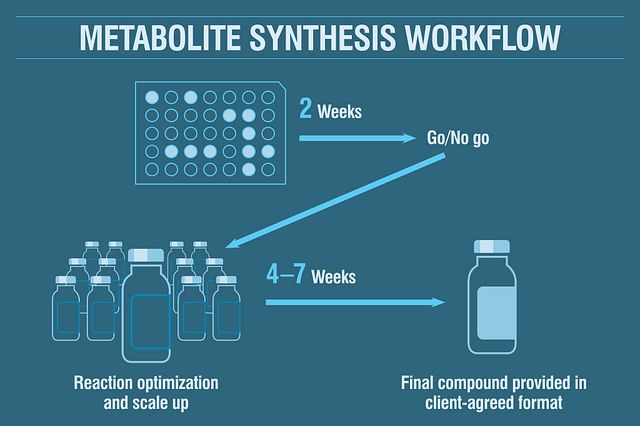 A biomimetic workflow for metabolite synthesis includes the initial screen, reaction optimization and scale up. Typical optimization and scale up is completed in just four to six weeks (5-50 mg isolated) and five to seven weeks (50-500 mg isolated).
The BMO metabolite synthesis approach is a useful strategy for de-risking late stage drug discovery programs. The synthetic BMO approach allows rapid access to new polar analogues that expand the known structure-activity (SAR) relationship, with the added potential for metabolite identification of pharmacologically active metabolites. The discovery of these new polar compounds can potentially provide additional synthesis examples for patents at time of filing, for your compound patent protection.
---
Biomimetic Case Study: IMATINIB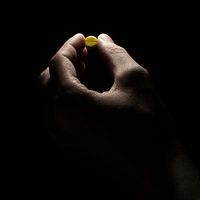 See how metabolite synthesis, isolation and full characterization occurred in seven known metabolites of Imatinib, an oncology drug first approved by the FDA in 2002.
---
Bespoke Custom Synthesis of Metabolites
Where metabolic fates of APIs are known, our team will routinely design and execute multi-step synthesis in our state-of-the-art facilities for rapid results. All custom putative metabolites and metabolite synthesis services come with a comprehensive data package. Packages include analytical data provided up to GLP standard as required to facilitate metabolite synthesis regulatory submission, including a Certificate of Analysis specifying UPLC-MS purity and 1H-NMR (13-C, 19-F, 15-N and 31P-NMR as required).
Combining Discovery and Safety Delivers Best Met ID Outcome
When you choose Charles River for your metabolite synthesis and metabolite identification services, you also gain access to world-class analytical and safety teams. Working together, we ensure your lead candidate has a desirable safety profile and the highest chance of commercial success. As programs progress, the synthetic chemistry team can call upon colleagues in pharmaceutics and formulation, scale up chemistry, and safety assessment and IND-enabling studies.
Frequently Asked Questions (FAQs) for Metabolite Synthesis Services