Evaluate Anti-Fibrotic Compounds in NASH Models
NASH is characterized by lobular inflammation, hepatocyte ballooning, and degeneration progressing to liver fibrosis. Left unchecked, NASH can progress to full blown cirrhosis and, in some instances, hepatocellular carcinoma. However, development of NASH is not universal among those affected by non-alcoholic fatty liver disease (NAFLD), and this is one of the factors that makes modeling NASH in animal models complex.
Animal models of NASH allow us to investigate the disease pathophysiology. While these experimental systems are not exact recapitulations of the human disease, they are useful for studying the pathways and processes that promote steatohepatitis and fibrosis.
Animal Models of NASH
Several animal models have been identified that faithfully replicate aspects of the disease in a reproducible manner. Developing NASH models involves the use of targeted gene knockouts or over expression, chemical manipulation, or feeding specialized diets (i.e., those deficient in essential nutrients or laden with calories from fat and carbohydrate).
Charles River has qualified several NASH models in both mice and rats. In each case, the animals develop a characteristic change in liver histopathology consistent with NASH. The following two diet-induced NASH models are useful to assess candidate agents.
Feeding a choline deficient, defined amino acid (CDAA) diet to C57BL/6 mice
Feeding a high fructose, high fat, cholesterol (HFHC) diet to ob/ob mice
---
Learn More About Our NASH Models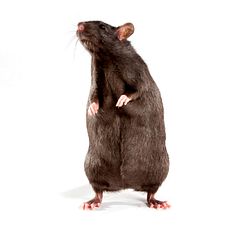 Charles River maintains a colony of pre-conditioned mice with diet-induced, biopsy-confirmed nonalcoholic steatohepatitis (NASH) for rapid study starts.
---
We have also executed studies in short-term, chemically-induced insults resulting in hepatic fibrosis to assess pharmacodynamic assessment of target engagement.
Choline Deficient, Defined Amino Acid (CDAA) Mice
Study Paradigm


Example timeline for onset of fibrosis in a CDAA-diet induced C57BL/6 mouse model of NASH. Liver biopsies performed at baseline.

Validation Data


Body weight: mice fed CDAA diet gain more weight than mice on chow diet.


Serum biomarkers in mice fed CDAA diet compared to mice fed control diet.


Histologic progression of NASH in mice fed CDAA diet. Control animals showed no disease at study termination.


H&E and Picrosirius red staining of liver after 18wks on CDAA diet. Arrow marks area of focal inflammation.


Liver biopsies demonstrate varying degrees of steatosis and fibrosis in animals prior to initiation of treatment.


Biopsy scores permit evaluation of response to treatment in individual animals.
High Fructose, High Fat, Cholesterol Diet in ob/ob Mice
Validation Data


Measures of body weight and blood glucose at several time points over the course of an 18-wk study.


Biomarker profile at several timepoints over the course of an 18-wk study

Histology scores


H&E and Picrosirius red staining of liver after 18wks on HFHC diet. Left: Extensive steatosis and lobular inflammation noted. Right: Picrosirius red decoration of fibrosis.


Pathology scores for lobular inflammation and fibrosis increased after 24-weeks compared to 12-week timepoint.
Currently, the only treatment for NAFLD/NASH is lifestyle modification (diet and exercise). Pharmaceutical and biotech industries are actively pursuing the discovery and development of candidate therapies to address this unmet medical need. Need help selecting the best NASH model to evaluate your compound?
Frequently Asked Questions (FAQs) About NASH Models