In Vivo Models for Type 2 Diabetes Studies
To help your Type 2 diabetes research, we have a number of validated type 2 diabetes models available to provide valuable insight into your drug candidates, including:
The ob/ob mouse model
The db/db mouse model
ZDF rat model
ZDSD rat model
The ob/ob and db/db mouse models are popular, well characterized models of Type 2 Diabetes (T2D). Charles River also offers NASH models, Diet-Induced Obesity and complication Models, Glucose Tolerance Testing, and Dyslipidemia and Atherosclerosis Models to support your Type 2 Diabetes research.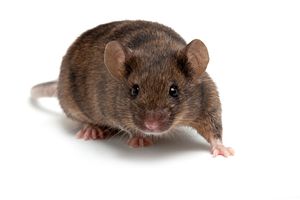 Optimize Your Diabetes Study Design
Overcome the regulatory challenges of toxicity testing for your diabetes therapy with strategic study designs.
ob/ob Mouse Model
The ob/ob mouse model is a monogenic model of type 2 diabetes. The animals are homozygous for a mutation in leptin and develop obesity, hyperphagia, glucose intolerance, insulin resistance and transient hyperglycemia. With age, hyperglycemia wanes in these mice due to compensating hyperinsulinemia.
db/db Mouse Model
The db/db mouse model is also monogenic, insulin-resistant model of type 2 diabetes, due to a spontaneous mutation in the leptin receptor. Similar to the ob/ob strain, the animals are obese, hyperinsulinemic (for a portion of their lives), insulin resistant, and hyperglycemic. This is a more robust type 2 diabetes model that can progress to severe depletion of pancreatic islets and death by 10 months.
ZDF Rat Model
The Zucker Diabetic Fatty (ZDF) model is an obese, insulin-resistant, and glucose-intolerant ratl and an excellent model of pancreatic exhaustion. Initial hyperinsulinemia declines with time, accompanied by deterioration in glycemic control. The ZDF strain initially presents as modestly hyperglycemic accompanied by a state of considerable insulin resistance. Over time, the pancreas becomes exhausted, insulin secretion decreases (as it does in late stage human diabetes), and plasma glucose increases.
ZDF Rat Model Validation Data

Development of Diabetes in Male Zucker Diabetic Fatty Rats

Plasma insulin and blood glucose were followed in male ZDF rats that were fed LabDiet 5008. In the morning, non-fasting blood glucose was determined at about the same time of day on each occasion. Fasted blood glucose was obtained following an overnight fast.

Effect of Standards of Care on Glycemic Control in Male Zucker Diabetic Fatty Rats


In the morning, non-fasting blood glucose was determined in male ZDF rats at about the same time of day on each occasion. The indicated test articles were administered over the course of the study. An oral glucose tolerance test (OGTT) was administered to each animal following 14 days of treatment. Total glucose exposure during the OGTT was calculated by determining the area under the curve (AUC) for blood glucose versus time.
ZDSD Rat Model
The Zucker Diabetic Sprague-Dawley (ZDSD) model is created by crossing lean ZDF rats with CD (SD) rats and breeding for obesity. They are a leptin-responsive, polygenic model that progressed from pre-diabetes to suffering from diabetic complications over time. They are also glucose intolerant on a normal diet. They will develop some comorbidities of diabetes.
Ready to find the model that is best suited for your current and future diabetes research?
Frequently Asked Questions (FAQs) for Type 2 Diabetes Models
What are some important considerations to select the appropriate animal model for studying type 2 diabetes?

The best way to approach model selection for the assessment of anti-diabetes therapies is to consider the target and/or mechanism of action. No one model faithfully recapitulates diabetes as it occurs in humans, but many models are quite useful in the discovery and development of effective therapeutics. Some considerations include presence of the target under investigation and its involvement in some aspect of diabetes, the translatability of the model to human disease, response to clinical standards of care, and the presence of a pharmacodynamic biomarker.

Biologic therapies developed against human targets must consider the potential for recognition of the paralogous molecule in a different species without inducing an immune response. Demonstration of an effect of the target on the etiology and pathogenesis of disease in a transgenic model (either knock out or overexpression) provides a great deal of confidence that the model and target are relevant. In most instances, demonstration of efficacy in more than one animal model increases assurance in the approach.

Our experts are available to answer any questions you may have on model selection and can work with you to choose the most appropriate model for your type 2 diabetes research.

What are some commonly used animal models for studying type 2 diabetes?

We offer several diabetes mouse and rat models that are routinely employed for studying diabetes, including:

The ob/ob mouse model
The db/db mouse model
ZDF rat model
ZDSD rat model

What end points are used to evaluate efficacy of test articles in diabetes animal models?

Several markers of glycemic control are routinely used in animal studies of diabetes; the most common ones include:

Tolerance tests to assess glucose disposal, insulin sensitivity, and hepatic glucose output
Concentration of serum insulin
Non-fasting and fasting levels of blood glucose
Body composition
Food intake levels
Serum lipids
Liver lipids
Serum adipokines

Be sure to incorporate histology and biomarker assessments when conducting research into type 2 diabetes.