Psoriasis Mouse Model
Psoriasis is an immune-mediated inflammatory skin disease characterized by skin thickening, red plaques and dry scales. Psoriasis can be triggered by many factors, including injury, trauma, infection and medications. The disease is assessed clinically using the Psoriasis Activity and Severity Index (PASI) scale which ranks severity of erythema (redness), induration (thickness) and desquamation (scale).
---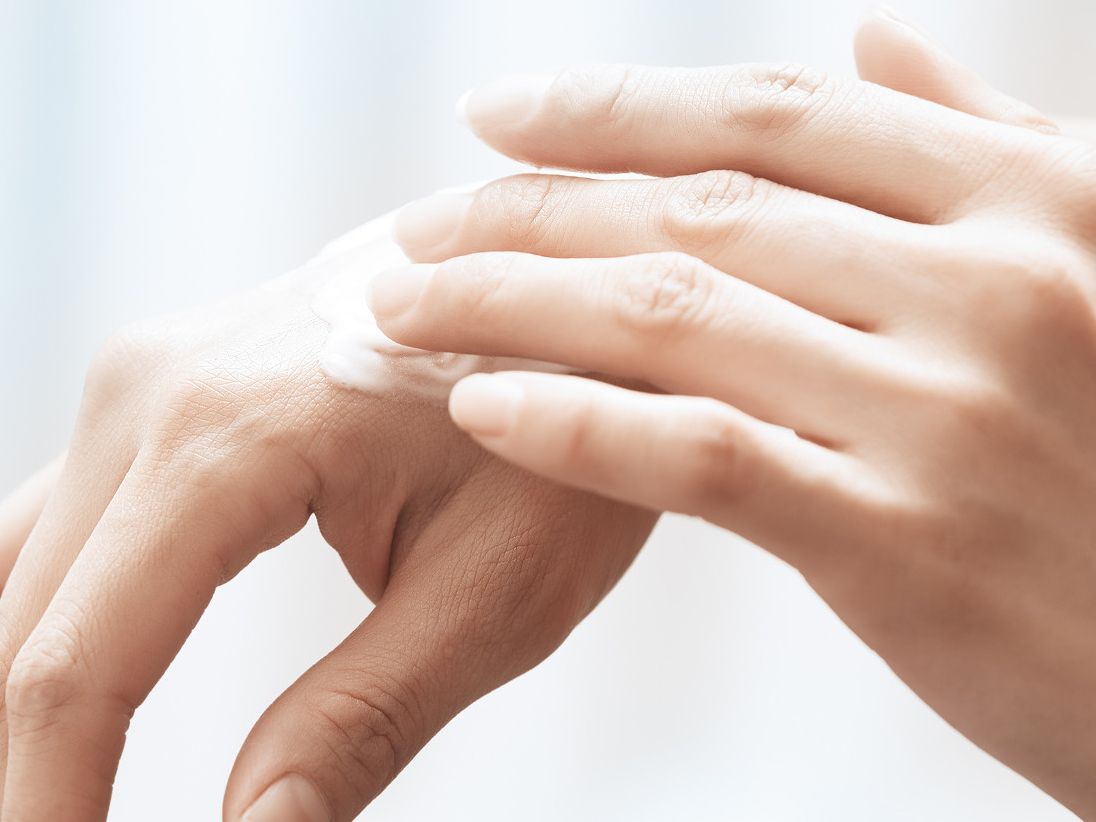 In Vivo Dermal Models for Drug Screening
This webinar explains various in vivo dermal models that mimic inflammatory and autoimmune skin diseases. Watch Now
---
Histologically, the disease is characterized by epidermal thickening due to hyperkeratosis, infiltration of immune cells in dermis and epidermis, parakeratosis and neovascularization. A hallmark of the disease in humans is the involvement of IL-23/IL17 cytokine axis.
Charles River has characterized a clinically relevant psoriasis model in mice through the topical application of 5% imiquimod (IMQ) cream. This imiquimod-induced psoriasis models human plaque-type psoriasis in which the IL-23/IL-17 cytokine axis plays a pivotal role.
Study parameters include in-life clinical evaluation of skin, histopathological evaluation of skin sections and optional cytokine analysis in skin and/or internal immune organs.
Figure 1: H&E stained sections of back skin of mice treated with vehicle Vaseline and 5% imiquimod cream.
Psoriasis Model Endpoints

PK/PD blood collections
Cytokine/chemokine analysis
Clinical chemistry
Histopathological evaluation
Immunohistochemistry
Flow cytometry in lymph nodes or spleen

Psoriasis Model Validation Data

Figure 2: Demonstrated effects of standard anti-psoriatic agents on epidermal thickness and histopathological disease score.

Figure 3: Quantification of scratch bouts, a measure of spontaneous itch. Chlorpheniramine successfully reduces the number of scratch bouts. Grey shaded area represents chlorpheniramine treatment.

Figure 4: Animals are scored daily for clinical signs of skin inflammation following treatment with either vehicle or Clobetasol propionate. Clobetasol significantly reduces clinical signs of skin inflammation.
Frequently Asked Questions for Psoriasis Models
What makes the IMQ-induced Psoriasis model translational?

The Imiquimod (IMQ)-induced Psoriasis model is translational into the clinic as it exhibits markers of human disease including histopathology and activation of the immune system, with a strong T-cell element.

IMQ is a ligand for TLRs (Toll-like receptors) of immune cells (including macrophages, monocytes and plasmacytoid dendritic cells), and therefore contributes to strong activation of the immune system. A key pathway of this pathogenesis in Psoriasis is the IL-23 (interleukin-23)/Th17 (T-helper 17) immune axis.

IMQ also causes histopathological changes associated with human disease including; epidermal changes from keratinocyte hyperproliferation and altered differentiation, increased IL-23, immune cell infiltration (T cells, DCs and neutrophils), and altered vascularisation.

What are the advantages of the IMQ-induced Psoriasis model?

In addition to being more translationally relevant due to its immune component and IL-23 associated psoriatic lesions (see our other FAQs) , the imiquimod psoriasis model is also cost efficient. This is because it can be induced in existing mouse strains and doesn't require generation of transgenic models, and only involves simple induction techniques. The models clear histopathological response allows clear markers of disease to be observed and quantified.