In Vitro Parkinson's Disease Models and Assays
We offer an extensive portfolio of in vitro models and assays for Parkinson's disease (PD) studies. Disease-relevant models include immortalized neuroblastoma cells, induced pluripotent stem cells, and primary rodent neurons that can be modified using gene editing technologies (RNAi/CRISPR). These models are typically differentiated into neuronal precursor cell lines such as dopaminergic neurons. Several phenotypic screens are available using high content imaging-based methods to measure PD-specific readouts.
In Vitro Models and Assays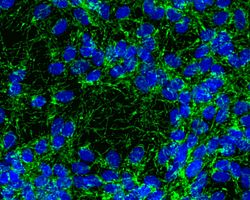 MPP+ Neuronal Cell Death Assays
Animal Models of Parkinson's Disease
We offer a comprehensive and translatable modeling platform of chemically and biologically induced and genetic models to study mechanism of action and efficacy of novel PD therapies. The portfolio of in vivo animal models for Parkinson's disease includes validated and established chemically induced and genetic models.
In Vivo Animal Models, Biomarkers, and Tools
MPTP-induced
6-hydroxydopamine-induced
AAV1/2-A53T-alpha-synuclein transgenic
Behavioral deficits

L-dopa induced dyskinesia
PD psychosis
Haloperidol-induced catalepsy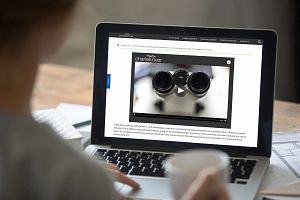 Parkinson's Disease Resources
Check out our Parkinson's Disease posters, publications and other scientific resources…
Our approach to studying Parkinson's disease models is to thoroughly validate both induced and transgenic animal models to study novel disease modifying and symptom management therapies. We use cutting-edge translational tools and biomarkers to better inform preclinical and clinical outcomes.
Frequently Asked Questions (FAQs) about Parkinson's Disease Models
How are you working to advance Parkinson's disease drug discovery?
Why do so many preclinical PD studies take place in mice instead of rats? Is one species preferred over the other?

There are a lot of practical reasons to choose one species over the other when searching for the appropriate Parkinson's disease models. If a transgenic or knockout model is needed, mice are preferred because more transgenic mice are available than transgenic rats and knockout models are only developed in mice. Conversely, certain rat models (AAV-alpha-synuclein) are more richly characterized than corresponding mouse models. For example, the 6-OHDA rat model is more popular than the MPTP mouse model because the 6-OHDA model is more stable and supports robust efficacy studies.

Do the lesions of the AAV-alpha-synuclein (AAV-α-syn) rodent models reflect those of humans with PD?

Yes. The effects on dopamine and Lewy bodies suggest that the lesions in the AAV-α-syn rodent Parkinson's disease models reflect those of human disease pathology. However, because the human α-syn is introduced into a rodent model, it is not a one-to-one comparison. Human PD patients have increased α-syn, which is also a major component of Lewy bodies. Unlike models that target dopamine directly (such as the 6-OHDA and MPTP models), AAV-α-syn rodent models show accumulation of α-syn beyond the striatum and substantia nigra, resulting in a more complete phenotype of the disease state. This model better recapitulates the human condition, including behavioral changes than the 6-OHDA or MPTP models, which focus on a specific part of the disease.