3D Tumor Cell Culture Models
90% of drugs that seem promising in vivo ultimately fail in the clinic. Collecting more predictive, translational data that represents a therapy's interaction with the human immune system and tumor microenvironment (TME) is essential to predicting clinical success, and yet not all programs take this approach.
Optimal Translation: 3D Tumor Models
In conjunction with our drug sensitivity and molecular characterization data, our 3D tumor models allow you to evaluate the potency of your compound compared to standard-of-care drugs. Created using our proprietary patient-derived xenograft (PDX Model) explants or cell line-derived xenografts (CDX models) the 3D tumor models allow you to identify the most promising drug candidates, tumor histotypes, and molecular subtypes for further testing.
Our 3D cell culture models can support you oncology and immuno-oncology drug development and includes a range of immune cell-mediated tumor killing assays.
Our 3D tumor models and services include:
Clonogenic Assay 3D tumor models
Engineered hydrogel 3D tumor models
Combination studies
Integration with in vitro and in vivo PDX models
Engineered Hydrogel 3D Tumor Models
Through our partnership with Cypre, you now have access to Falcon-X™ 3D tumor models that use Cypre's 3D hydrogel patterning technology – Symphony® and VersaGel® – to predict therapeutic efficacy in an accurate model of the tumor microenvironment.
Hydrogel 3D Tumor Models
Figure 2: Schematic of Cypre's Falcon-XTM 3D Tumor Models.
Cypre's proprietary 3D tumor models platform, Falcon-X™ is a high content analysis screening option for cancer immunotherapy and targeted therapy. Utilizing Cypre's patented 3D hydrogel technology and proprietary methods that synergize with the breadth and depth of our PDX tumor model collection, the platform recreates the tumor microenvironment and enables predictive screening of innovative (immuno)-oncology compounds.
This 3D assay platform offers unique advantages for drug development studies:
Immune cell infiltration through matrix
Co-culture of stromal and immune cells beyond tumor cells
Mimicking cold and hot tumors by combination of different cell types
Modulation of invasiveness by matrix composition
Optically clear gel for rapid image analysis
Download our Hydrogel 3D Tumor Model data sheet for more information.
Clonogenic Assay 3D Tumor Models
In the clonogenic assay, patient-derived tumor samples or tumor cell lines are cultured to form ex vivo 3D tumor organoids. Compound effects are then evaluated using image analysis.
Clonogenic Assay 3D Tumor Models
Figure 1: Schematic of ex vivo 3D tumor models in Clonogenic Assay format.
Tumor panel screens in 3D tumor cell culture models with PDX or CDX cell suspensions can be used to assess the efficacy of oncology therapies to inhibit anchorage-independent growth of single cells and ex vivo formation of tumor organoids in single agent of matrix combination layouts. These 3D tumor models can also investigate if anti-tumor activity is selective for different tumor histologies or dependent on molecular markers, allowing therapeutic indication to be determined and indicates candidate tumor models for subsequent in vivo studies.
Download our 3D Tumor Clonogenic Assay Data for more information.
PDX Models and Combination Studies
Data collected in 3D tumor models can then be used to select PDX models for subsequent in vivo efficacy tests. The 3D assay data can also be used to run systematic two-drug combination therapy studies over a range of concentrations and to correlate the tumor response with molecular data (biomarker identification).
Integrating In Vitro and In Vivo PDX Models
Our fully integrated approach using in vitro 2D and ex vivo 3D tumor models, including immune cell mediated tumor killing assays, with in vivo PDX models and bioinformatics data will facilitate drug development and enhance the speed of your oncology research.
---
Catching Patient Diversity In Vitro: PDX-Based Assays in Oncology Drug Discovery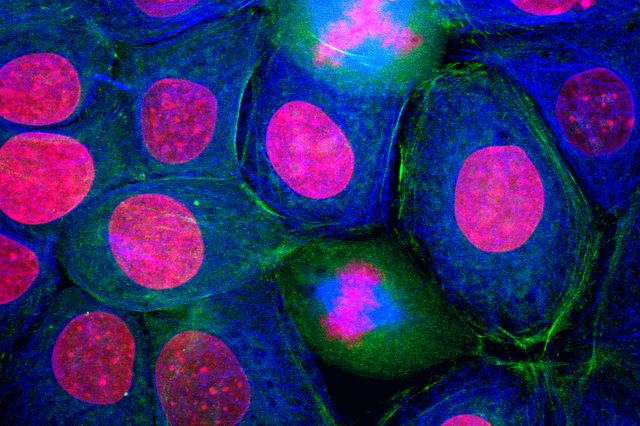 Discover how scientists are using these 2D and 3D assays to optimize immuno-oncological approaches and see how live-cell imaging and multiplex analysis can help us understand treatment efficacy.
Watch the Webinar
---
To learn more about our PDX Model offerings, including molecular information, visit our Cancer Model Database, or contact our team to receive expert advice on which assay or model is right for your program.
Frequently Asked Questions (FAQs) about 3D Tumor Models