Tumor Cachexia
Cancer cachexia is a serious syndrome which increases cancer patients morbidity and mortality, and is characterized by decreased food consumption, negative protein and energy balance, weight loss, and systemic inflammation. Approximately 50% of all cancer patients will eventually develop cachexia, and in addition to decreased survival it is also associated with poor responses to chemotherapy. Traditional treatments, such as orexigenic appetite stimulants, have proven ineffective in prolonging life, and the syndrome itself is not fully understood. There are multiple mechanisms theorized to be associated with cancer cachexia, with multiple cytokines playing a role in the etiology of the persistent catabolic state.
Yoshida Ascites Hepatoma Model of Cancer Cachexia
Charles River's model of cancer cachexia is the Yoshida ascites hepatoma model, which induces cachexia and produces tissue wasting, particularly in skeletal muscle. This very aggressive, short-term model is used to evaluate the anticachectic effects of a therapy. With therapies typically beginning on the first day and continuing to the end of the study, the heart, gastrocnemius muscle and ascites are measured at sacrifice and used to evaluate the efficacy of the therapy.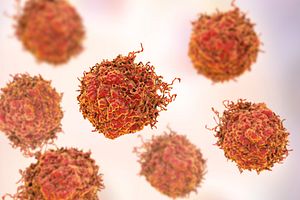 Looking for Another Model?
Our other available oncology models include human tumor xenografts, syngeneic models, orthotopic models and more.
Cancer Cachexia Model Frequently Asked Questions (FAQs)
Why should I place my Cancer Cachexia study with Charles River?

Charles River has a wide range of experience with oncology drug discovery and development which spans all phases, from target identification to IND. Utilizing the most effective combination of tools available to identify promising compounds, our broad range of models and support services allows clients to choose the most appropriate study design to select promising compounds and optimize lead candidates. We work with clients through every step of the process to streamline preclinical programs, making us the ideal partner for cancer cachexia studies, as well as supporting models.

Why should I run a Cachexia model as part of my oncology study?

Cancer Cachexia is a common side effect of many cancers and can affect the efficacy of treatment, and should therefore be included in preclinical research. Charles River scientists have a wide range of expertise in oncology from PDX, syngeneic and humanized models to specialist cell biology expertise, and therefore are the ideal partners for cancer cachexia studies.

What is a cachexia mouse model?

A cachexia mouse model is an in vivo model of muscle wastage and weight loss. The cachexia mouse model is particularly useful for modelling the effects of cancer, and evaluating the effects of cancer treatments. Contact Charles River Labs if you are interested in learning more about our cancer cachexia mouse model and how it can add value to your study.