Physical Characterization and Solid State Pharmaceutics
The pharmaceutical science specialists at Charles River get involved early in discovery projects, profiling aspects such as the crystallinity, stability, and solubility of novel molecules, providing a developability assessment to support candidate nomination and ease the transition into pre-clinical development.
Working closely with the medicinal chemistry, biology, and drug metabolism and pharmacokinetics (DMPK) groups, the pharmaceutical analytical services team provides essential information on the physical characterization of compounds in order to help direct medicinal chemistry activities and to de-risk candidate molecules with respect to their pharmaceutical developability.
---
Solid State Considerations During Lead Optimization: Aim to Derisk Early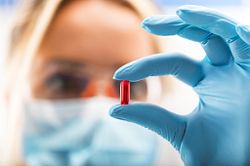 Learn how early investigation of solid state form of novel APIs can help identify and mitigate issues.
---
Early physical characterization of key compounds with respect to their crystallinity and solubility allows for faster progression into in vivo studies, while aiding interpretation of the results obtained from them. Understanding the physical characterization properties of the various crystalline forms results in better decisions during lead optimization. It also helps to identify more robust development candidates, as well as providing valuable information on any formulation challenges, which can be addressed well before they impact project timelines.
---
Formulation Studies – Where Should I Begin?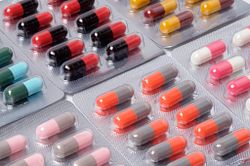 Answer a few quick questions to learn next steps, how much material you will need, and process workflow and timing as well as considerations to achieve success.
---
Early evaluation of key physical characterization and solid state pharmaceutics criteria, such as stability and hygroscopicity, allow major liabilities to be identified at a stage when they can be easily addressed. An added benefit of this approach is the ability to use the crystallization information obtained to assist our chemistry teams.
By using crystallization to circumvent time-consuming chromatographic purification, preparation of APIs can be rapidly scaled by our drug discovery process chemistry team, providing hundreds of grams of a pure and well-characterized solid state form for input into toxicity and efficacy studies.
Frequently Asked Questions (FAQs) about Physical Characterization and Pharmaceutical Sciences
What kinds of physical characterization of pharmaceutical solids services does Charles River offer?

Charles River offers API stability and excipient compatibility and stability studies, contextualization and strategic advice, a fully integrated team with DMPK and process chemistry, analytical expertise, and state-of-the-art chemistry and material science platforms and technologies. Using techniques such as XRPD, DSC, TGA, and SEM a comprehensive physical characterization package can be obtained.

What is a typical Charles River pharmaceutical sciences workflow?

To prepare compounds for development, a typical workflow is:

Analytics and structural analysis
Physical property measurement
Solubility and stability studies
Salt screening
Polymorphism studies
Formulation development
IND enabling studies

Experienced project managers follow your project through the workflow to IND, ensuring resource efficiencies.

What route of administration (RoA) expertise does Charles River have?

The Charles River physical characterization and pharmaceutical sciences team has expertise across many therapeutic areas and RoAs, including dermal, respiratory, intravenous (IV), and systemic oral delivery.

In a recent case study, our client was seeking a patentable, lung delivered small molecule inhibitor of a kinase implicated in lung disease pathology with a potential systemic side effect liability. The Charles River team optimized both the molecule and formulation to allow effective lung retention, maximizing efficacy and minimizing any problems associated with systemic exposure. For more information on this case study, request a consultation.
Our Next Training & Events