Preformulation Studies in Pharmaceutical Product Development
Preformulation studies in drug discovery provide data to predict the pharmacokinetic (PK) profile of the compound. Charles River scientists use modeling and simulation equipment to draw an efficient formulation strategy for preclinical studies. Often these small-scale formulations are provided in liquid form, and we have expertise in multiple routes of administration including:
Oral
Intravenous
Respiratory
Once a salt screen or polymorphism project has been completed, customers often want to have access to the additional pharmaceutical development knowledge and techniques available within Charles River to help support their API as it progresses.
Fail Early in Drug Formulation Development
The "fail fast" approach saves valuable resources. By obtaining undesirable efficacy, safety and performance data early in the preformulation discovery phase, developers can halt investigations and move onto another compound.
Comprehensive, early material characterization and pharmaceutical development knowledge highlights the best drug candidates and reveal potential roadblocks in the manufacturing process or toxicity of the drug. Charles River Research Leader Darren Matthews explains this further in Seeking Early Answers to Formulation Questions in BioPharm International.
---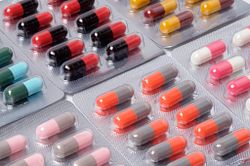 Formulation Studies – Where Should I Begin?
Answer a few quick questions to learn next steps, how much material you will need, and process workflow and timing as well as considerations to achieve success. 
Begin here
---
Preformulation and Excipient Compatibility Contract Services
It's possible to conduct formulation screening studies with as little as several mg of drug substance. These methodologies can be used to formulate new drugs for initial in vivo experiments when only low milligram quantities of the drug have been synthesized and/or purified. Some services offered are:
Inhaled formulation – lactose stability/blending
Excipient compatibility studies – with a range of excipients
Capsule dissolution studies (non-ICH)
With rapid turnaround times, high-quality reports and communication between your team and the Charles River scientists, you can be assured that the data are accurate and produced and interpreted in a timely manner.
Technologies for Preformulation Studies in Pharmaceutical Product Development
Charles River regularly invests in the latest excipient compatibility technologies and equipment and software. This allows us access to quality feasibility study data and allows us to make the best recommendation to our clients. Our team is expertly trained to use the developability classification system (DCS). DCS is a highly effective way of predicting potential barriers to bioavailability. Output is a visual representation of the data, enabling fast, effective decisions researchers can be confident in. When compared with traditional tools, DCS has been shown to be 90% accurate in predicting bioavailability parameters.
Preformulation Screening Through to Formulation Development
Beyond preformulation investigations and screening, we also offer formulation development services such as formulation validations, stability assessments, compatibility and assessment of suitability with dosing apparatus, our experience is unmatched.
Dose Suitability
Compatibility
Bioavailability Enhancement
Extensive global analytical chemistry groups using state-of-the-art instrumentation are available to support our formulation development services, speeding up your discovery timeframe.
Frequently Asked Questions (FAQs) about Preformulation Development
What is preformulation development?

In the early stages of drug development, preformulation studies must be conducted to determine the compound's chemical and physical properties. Studies in pharmaceutical product development will yield information on the degradation process, any off-target liabilities, or adverse conditions relevant to the drug. These studies drug formulation development process will also give chemists information on the dissolution rate, solubility of drugs, bioavailability, pharmacokinetics and formulation of similar compound and toxicity.

What is formulation development?

Formulation development studies are critical to determining a compound's patentability, lifecycle, off-target effects, bioavailability and the success of a pharmaceutical product. Integrating preformulation and formulation development investigations will increase the likelihood of a compound's ultimate commercial success.

Does Charles River offer pharmaceutical formulation development services such as formulation validations?

Yes, Charles River also offers a comprehensive set of formulation development services. Services include formulation validations, stability assessments, dose suitability and pH solubility profiling. Request a consultation with one of our pharmaceutical formulation development experts.