Antibody Libraries for Antibody Discovery and Development
Don't waste time in translation or dealing with poor attributes. The right therapeutic-ready single chain antibody library rapidly delivers human antibody hits right out of the gate - unparalleled in their developability, enabling the fastest route to the clinic.
---
Successful ID of therapeutic antibodies against COVID-19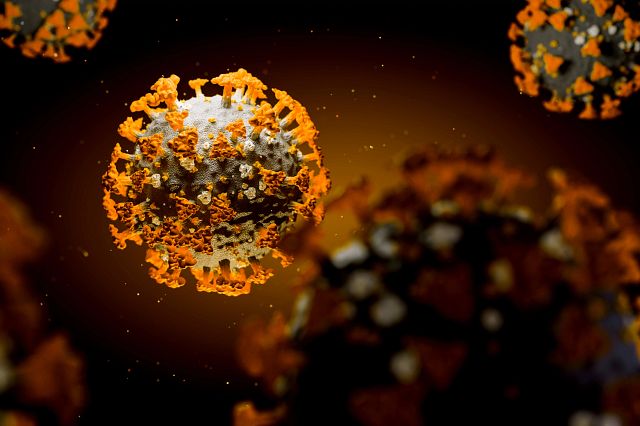 The SuperHuman antibody library and the Tumbler optimization technology identified antibodies shown by independent labs to completely block the novel coronavirus from infecting human cells.
---
Rapidly discover unique antibodies against any target of interest with this antibody library screening phage display technology. The graph below shows how timelines are shortened by eliminating immunization, hybridoma, humanization and optimization phases. It also illustrates how the Distributed Bio technology delivers greater number of hits.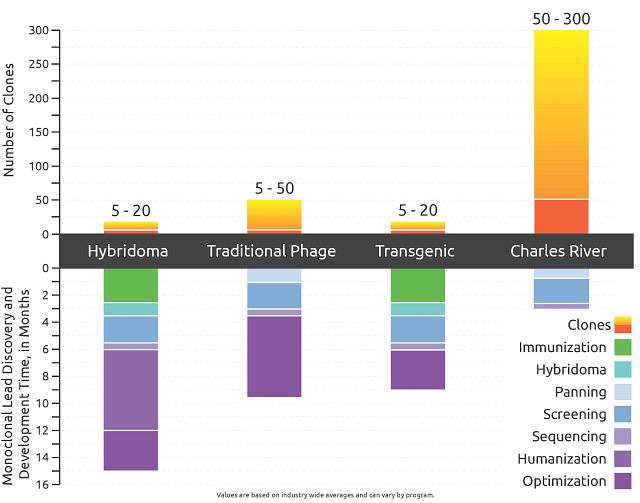 The SuperHuman fully human phage display library is comprised of 75 billion unique full-human antibodies, with the diversity to deliver therapeutic leads against the hardest targets, including GPCRs, ion channels, pMHC complexes, anti-HIV bnAbs, allosteric modulators, mouse/human cross-reactive epitopes, anti-idiotypics, and bi-epitopics. Leads are perfect for IgGs, CAR-Ts, bi-specifics, ADCs, and nanobody applications. 
The SuperHuman antibody library is Distributed Bio's first library guided by machine learning and computational optimization, consisting of antibodies carefully selected from humanity's natural immune repertoire and engineered to perform optimally as therapeutics.
This platform is ideally suited for CAR-T discovery. The antibody scFv format provides a plug and play environment, reducing time in the workflow.
Use this custom antibody library and antibody discovery platform to: