Screening Services for ASO Gene Therapy
Antisense oligonucleotide therapy uses single-stranded oligonucleotides that can alter RNA expression and splicing and thereby reduce, restore, or modify protein expression in personalized ASO gene therapy.
Screening assays are designed to measure the results of distinct mechanisms of action, such as RNaseH recruitment, splicing modification, and miRNA targeting. Thorough ASO profiling ensures efficient binding and effective modulation to predict successful personalized antisense therapy. Our partnership with Fios Genomics enables faster and scalable ASO design for your oligonucleotide project needs, taking into account the well-established designing rules.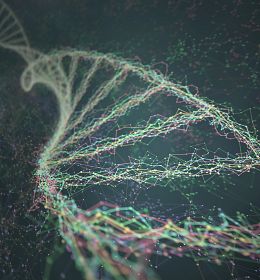 From Idea To Lead Candidate
Automated ASO design pipeline and off-target analysis can be built by our partners at Fios Genomics. Bioinformatics allows for generation of all possible length ASO's for targeting and filtering sequences based on multiple parameters.
ASO-Induced Gene Knockdown In Vitro Assay
Charles River has developed a miniaturized (384-well format), reverse transcription PCR (RT-qPCR)-based assays to measure antisense oligonucleotide (ASO)-induced gene knockdown or splicing. This assay uses negative (e.g., scrambled or mismatch) and gene-specific positive control antisense oligonucleotides for assay development to identify and profile ASOs with the ability to reduce or restore expression levels of gene(s) of interest (GOI).
Anitsense Oligonucleotide R&D Services at CRL, watch this video to learn more
Alternating cycles of ASO design and testing of ASO with the use of concentration-response curves, ASO lead selection can be performed for lead selection and prioritization. We employ both human (patient-derived) cell models as well as relevant rodent cell models to allow transition into in vivo pharmacology and safety studies.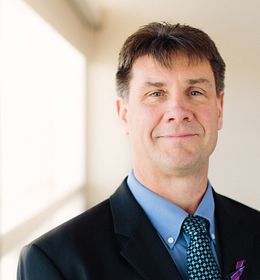 Considerations for ASO Drug Development
"For ASOs, the recent wave of regulatory approvals and commercial launches has resulted in greater attention by researchers, the drug development community, and investors," Mike Templin, Direct Scientific Advisory services. 
Read how FDA's newly proposed draft guidance will support IND filings of antisense oligonucleotides, a new class of drugs.
ASO Gene Therapy Experimental Study Design
In the following example, 192 ASOs were tested at 30 nM concentration for their ability to reduce target gene expression in a mouse neuronal cell line. A selection of antisense oligonucleotides was tested in a 6-point CRC (3-fold dilutions).
Format: 96-well plates (ASO transfection) and 384-well plates (RT-qPCR)
ASO delivery: Transfection using RNAiMax, in biological duplicates (two separate wells in a single experimental run)
RNA harvesting: Cells-to C (subscript T) 1-step Taqman® kit, GOI and housekeeping gene (HKG) amplified in singleplex reactions in technical triplicates
ASO-Induced Gene Knocked Down Assay Quality Control
Strong separation of assay signal for positive and negative control antisense oligonucleotides for all plates tested (Figure 1A)
No effect of control ASOs on housekeeping gene expression as compared to vehicle-transfected controls (Figure 1B)
No marked intra-plate or inter-plate variability was observed between positive and negative control ASOs (Figures 1A-B)
Excellent reproducibility, as evident from the Pearson correlation between relative gene expression of the biological duplicates, Cor=0.94 (Figure 2)
Antisense Oligonucleotide Profiling Screen
Test ASOs X and Y concentration-dependently induced target gene knockdown without affecting housekeeping gene expression
Up to ~90% ASO-induced target gene knockdown was obtained
Potency of ASO-induced target gene knockdown was ~ 10 nM (plC(subscript50) = ~8.0)
Frequently Asked Questions (FAQs) for Antisense Oligonucleotide Therapy