Bioanalysis (Nonclinical and Clinical)
Our global bioanalytical laboratories use a wide range of techniques and technology platforms to meet the needs of our customers. With 15 facilities worldwide, our expertise spans:
We also support PK/TK, pharmacology, bioequivalence, and bioavailability studies, as well as biomarker assays from early discovery and preclinical bioanalysis to clinical and post marketing studies. Bioanalysis is somewhat unique in that it is required for the evaluation of a therapeutic throughout the entire drug development cycle.
Bioanalytical Services Spanning Discovery to the Clinic
From start to finish, our scientists are universally connected and can support your complex challenges through a bioanalytical network of experts, offer rapid lead-in times, and help you select the most reliable analytical methodology with quality standard operating procedures (SOPs) in order to meet critical deadlines. When you choose Charles River as your partner for bioanalysis, you'll receive full support as your focus changes from the early discovery scientific stages of lead selection/optimization and nonclinical development (where developing and refining methods in a variety of species and biological matrices is critical) to the later clinical stage challenges of sample collection, logistics and handling along with the significant data management needs.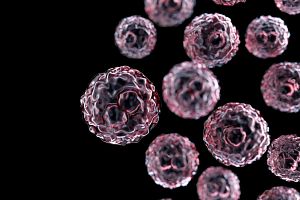 The Bioanalysis of Lipid Nanoparticle Delivery Systems
There is a desire to understand the exposure and distribution of Lipid nanoparticles (LNPs) as a means of developing effective nucleic acid therapies and LNP toxicity arising from localized accumulation.
Discover More
Samples in Most Biological Matrices Analyzed
We routinely develop or transfer, optimize, validate, and apply quantitative bioanalytical methods to measure drug and metabolite concentrations for samples in most any biological fluid, including both standard plasma, serum, cerebrospinal fluid (CSF), urine, and tissue and unconventional matrices like ocular, muscle, and bile. Optimizing existing methods to increase efficiency and robustness, identify liabilities, and de-risk regulated issues is a constant priority. New methods and new technologies are continually developed and validated to meet the ever-changing and increasing demand of our clients and for the innovative drugs coming through their pipelines.
Regulated and non-Regulated Bioanalysis on Small and Large Molecules
Our non-regulated bioanalysis research grade assays and regulated bioanalytical services can be performed on small and large molecules, including antibody-drug conjugates, biosimilars, monoclonal antibodies, oligonucleotides, peptides, proteins, and vaccines. Our SOPs confirm compliance with Good Laboratory Practice (GLP), Good Clinical Laboratory Practice (cGLP), and current regulatory bioanalytical guidance documents issued by the relevant regulatory bodies.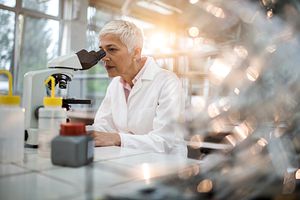 Cell and Gene Therapy Services and Products
Our comprehensive portfolio of preclinical CRO services provides the cell and gene therapy services and products, scientific, and regulatory experts to fully support your integrated program from start to finish.
How Can We Help
Our scientific and regulatory staff are familiar with the current validation guidelines – are you?
Available Bioanalytical Services
Our end-to-end, comprehensive bioanalytical services makes us the bioanalysis CRO partner of choice.
How can we support your program?
Frequently Asked Questions (FAQs) about Bioanalytical Services