Clinical Sample Kit Production, Collection, and Shipment Process
For any clinical trial, there can be no mistakes to ensure the integrity of your sample through the collection, logistics, and the analytical process. Poorly executed procedures in your clinical kitting plan can jeopardize the success of an entire trial. Sample loss due to inappropriate materials or unclear sample identification, as well as missing or insufficient documentation are some of the problems that can compromise a clinical study. To avoid these potential challenges, you should think about putting together a comprehensive clinical kitting plan early on in your study.
Our clinical kitting services team designs lab manuals and clinical sample kits based on each unique clinical protocol to facilitate the safe collection, storage, and transport of valuable clinical samples supporting global Phase I-III clinical trials. Our clinical kitting services locations in North America, Canada, and the United Kingdom all can offer the prompt response and flexibility required for immediate lab manual creation, kit production and distribution, and re-supply.
Clinical Sample Kits for Biological Sample Collection
All clinical sample collection kits are customized based on each unique clinical trial protocol and specifically designed to allow for the collection, storage, and shipping of different matrices, such as plasma, urine, serum, and whole blood. Safe delivery of the collected clinical samples will provide consistent results for your high volume bioanalysis testing or specialized biomarker assay needs.
Clinical sample kit components are based on:

Study design details, such as number of subjects/cohorts/visits, dates, duration, etc.
Matrices to be collected and any required anti-coagulants
Established sample stabilities
Technology and equipment requirements
Sample volume and collection time points
Investigative site requirements

Clinical sample kits commonly include:

Collection tubes and storage tubes appropriate to matrix type
Sample labels (available in multiple formats and designs)
Storage containers to hold the storage tubes during transit and appropriate tube labels
Laboratory manual detailing specimen identification, sample collection, processing methods, and logistics support
Labels and shipping coolers for temperature sensitive transportation (ambient, refrigerated, frozen, or combination)
Preparation and shipping instructions, including guidance for import and export documentation, courier instructions, commercial invoices, and instructions
Clinical Sample Kit Manuals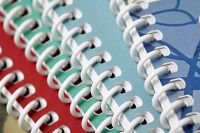 Sample collection is critical to the success of a clinical trial. It's paramount to standardize every step of the clinical kitting process, from sample collection and logistics to sample analysis for a single or multi-site clinical trial.
To ensure consistency, sample integrity, and accurate data, all lab manuals include specific instructions based on the unique clinical study protocol. These instruction manuals help to reduce the probability of errors and streamline the clinical kitting process and usability, allowing investigators to focus more on the patients. The manuals frequently include the following, based on protocol needs:
Sample-specific schedule of events
Sample collection steps and labeling details
Sample handling instructions
Shipping guidance
Study-related documentation and forms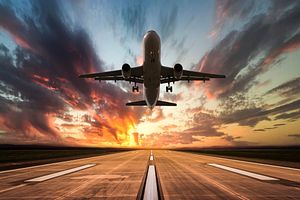 Shipping Logistics: Design and Management
Avoid sample loss, study delays, and risk to your entire program with shipping logistics from our team of specialists.
Learn More
Clinical Sample Kit Distribution and Shipping Logistics
Each clinical sample kit is customized to suit even the most challenging distribution and shipping requirements and are sent directly to the clinical site(s) or to the client's facility.
The clinical sample kits and lab manuals include the following documentation and support services to ensure rapid transfer of samples through all aspects of shipping:
Shipping coolers and labels that comply with the latest International Air Transport Association (IATA) regulations
Preparation and shipping instructions with import and export documents for biologic samples
Completed waybills, commercial invoice templates, and instructions
Necessary documentation to ensure international shipments are as straightforward as domestic shipments
Established relationships and experience with specialized courier services, ensuring rapid and safe transport of clinical samples to our facilities
Samples received during normal business hours throughout the year with an option for special accommodations after hours and on weekends
Our clinical kitting services not only provides the right materials based on custom clinical protocols in the most effective, flexible, and timely manner, but our experienced teams are globally located to expedite single or multi-site clinical trials anywhere around the world. Dedicated staff is available to ensure all steps involving the clinical kitting services and sample handling are performed efficiently and are ready to answer questions and resolve any problems that may occur.
As part of a larger service provider, our sample kitting teams can leverage the Specialists Logistics Services and Sample Archiving within Charles River for additional clinical sample handling logistics and sample biorepository needs.
Frequently Asked Questions (FAQs) for Clinical Kitting Services
What are clinical kitting services?

The collection, integrity, and shipping of clinical trial samples is critical to the success of a clinical program. Clinical kitting services are the process where a custom collection kit is created based on the clinical protocol to provide the equipment, packaging, instruction manuals, compliant labeling, and tracking for collected samples. These kits are shipped to a single site or multi-sites around the globe to ensure samples are collected in a similar manner to maintain specimen integrity, avoid sample loss and clinical delays, and facilitate safe delivery of samples to their destination.

What are the four phases of clinical trials?

Clinical trials are typically referred to as Phased I-IV and each has a different purpose in the drug development process.

Phase I: A new experimental therapy is tested for the first time in small group of healthy people (20-80) to evaluate its safety, determine a safe dose range, and identify any side effects.

Phase II: The treatment or drug is tested in a larger group of people (100-300) for proof of concept and further evaluation about the effectiveness against the disease for which the patient is being treated and find the dose which works best with the least side effects.

Phase III: Further information is collected in even more people (1,000-3,000) about safety, efficacy, and side effects. The treatment is also compared to a placebo and standard treatments on the market.

Phase IV: After a treatment is approved, post-marketing studies are conducted to provide additional information on the optimal use of the drug and its risks and benefits. This long-term phase can also enable the development of new uses and inform future research and development.