Overview
The Laboratory Sciences team at Charles River balances scientific integrity, cost-effectiveness and regulatory compliance within the most stringent of time frames to deliver comprehensive support throughout the entire development process. As your integrated partner, we will ensure that you have the resources necessary to handle all of your laboratory support needs, from supplementing your in-house capabilities to providing complete study services. Our global capabilities can support the development of small and large molecule pharmaceuticals, as well as chemicals, agrochemicals, biocides and veterinary medicines. By continually investing in highly trained chemists, as well as state-of-the-art facilities and instrumentation, not only do we remain at the forefront of laboratory technology, we can be certain of delivering data that is consistent, rapid and reliable.
---
Assessing the Risk of Chirality for Plant Protection Products Following EFSA Guidelines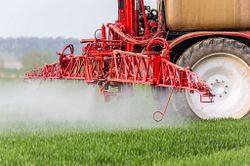 Learn about some cost-effective strategies to delivering quantitative data on distributing isomers for your registration program.
---
Our Next Training & Events