Analytical Profile of Batches
Central to the international data requirements for registration of an active ingredient is the identification and quantification of all components present in the substance as manufactured. Analysis must account for at least 98% of the substance and include data on all components present as active ingredients, inactive isomers, impurities and additives at levels of more than 0.1%. Additionally, the substance may require screening for components of particular toxicological or environmental concern if the potential for their formation in the production process exists. Representative samples from five production batches, or at suitable intervals in a continuous process, are analyzed to provide information that is used to generate a product specification.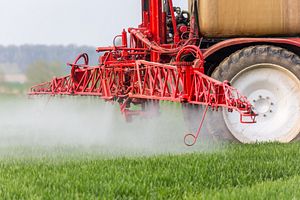 Assessing the Risk of Chirality for Plant Protection Products Following EFSA Guidelines
Learn about some cost-effective strategies to delivering quantitative data on distributing isomers for your registration program.
Watch the Webinar
We will work closely with you to develop a practical and cost-effective program for identifying and quantifying impurities within your production batches to obtain a successful registration. Studies normally start with the determination of the analytical profile (screening) a process during which purity of material is checked. In that process we use a variety of analytical techniques. In first instance GC-FID, UPLC-UV and ion chromatography and further down the line GC-MS/MS, UPLC-MS/MS, UPLC-HRMS, ICP-MS/MS are used which allows us to create an impurity profile and help you decide on your next step.
Our expertise includes some of the most often used chemical groups of pesticides but also novel biopesticides (large molecules).
Five-Batch Analysis Services
Method development
Method validation
Impurity identification
Impurity synthesis
Certification of standards
Active ingredient and impurity content determination
Analytical Capabilities
A suitable, validated analytical method is required for support of many of the required product chemistry tests. Charles River analysts can establish new analytical methods or transfer and validate existing methodology using a wide range of equipment:
HPLC/UPLC (UV-visible, diode array, fluorescence, refractive index, light scattering) 
GC (FID, FPD, ECD) (Agilent 6890 and 7890)
GC-MS (Agilent 6890-5973, 7890-5975 and 7890-7000 MS/MS), LC-MS/MS (Applied Biosystems API 4000, 5000 and 6500 instruments; Waters TQD, TQS)
Dionex™ ion chromatograph (conductivity detection)
Thermo Scientific™ Q Exactive™ Plus Hybrid
Quadrupole-Orbitrap™ mass spectrometer
ICP-MS (Agilent 7500) and ICP-MS/MS (Agilent 8800)