Residue Testing
The rapid and robust quantitation of agrochemical and veterinary residues in complex matrices resulting from animal, plant and environmental fate (e-fate) studies is an ongoing challenge in product development and re-registration.
Our team of experienced residue chemistry scientists can ably transfer existing analytical methods from other laboratories and are equally adept in developing and validating bespoke assays to meet the most demanding applications. The assays are routinely applied to the full range of matrices, such as crops, soils, edible tissues, and plasma.
Using a full suite of analytical techniques and instrumentation, we conduct subsequent validation, sample analyses, and stability testing in compliance with Good Laboratory Practice (GLP) to meet the relevant international regulatory guidelines. We can also perform independent laboratory validations to meet both the EU and EPA regulations.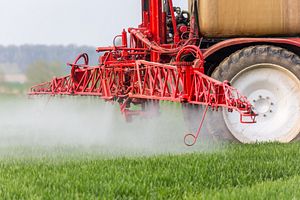 Assessing the Risk of Chirality for Plant Protection Products Following EFSA Guidelines
Learn about some cost-effective strategies to delivering quantitative data on distributing isomers for your registration program.
Watch the Webinar
Aquaculture Support
We also conduct residue testing to support studies using farmed fish species, as well as e-fate studies on sediments, where the test item is to be used as part of the aquaculture process.
Matrices and Study Objectives
Fish feed – confirm AI concentration/stability
Fish tissue – confirm residue depletion
Fish plasma – confirm effective dosing
Fish mucus and feces – assess fish health and environmental impact
Seawater and sediment – assess environmental impact
Instrumentation for Residue Testing
The application of tandem LC-MS/MS and GC-MS(MS) remain the primary tools in industry for these purposes and offer optimum speed, sensitivity, reproducibility and robustness.
Residue chemistry scientists prepare a wide variety of sample types and perform quantitative analyses using state-of-the-art instrumentation to obtain the highest quality data. Supplementing our range of (U)HPLC, GC and GC-MS(MS) systems is our extensive fleet of Sciex LC-MS/MS analyzers. These include our flagship 6500+ triple quadrupole and Q-TRAP® variants which deliver proven accuracy, increased assay confidence, and ability to conduct simultaneous quantitation and confirmation from a single injection of sample.
Our portfolio of residue chemistry studies includes:
Crop/animal residues
Bioequivalence
Storage stability in sample matrix
Feed analysis
Frequently Asked Questions (FAQs) for Residue Chemistry
What is chemical residue?

A chemical residue can be defined as a substance that unintentionally remains or contaminates food as a result of the production process. Potential sources of residues are:

Pesticides sprayed on crops
Fertilizers and soil conditioners
Veterinary pharmaceuticals administered to food-producing species

What is pesticide residue analysis?

Pesticide residues may remain either on or in plant or animal tissue after they are applied to food crops or through pharmaceuticals administered to food producing animal species. The maximum allowable levels of such residues in foods is stipulated by global regulatory bodies and residue testing is required in order to demonstrate that these levels have not been breached as part of the product registration process.

What are residue chemistry studies?

Residue chemistry studies are performed to quantify and/or identify any substances or metabolites that remain in edible plant or animal tissue following the administration of an agrochemical or veterinary pharmaceutical as part of the food production process.