Predict Immunotoxicological Response
With the increasing number of biologics and immune targeting drugs in discovery and development, and their inherent risk of triggering adverse drug reactions in the patient, the need to be able to predict and measure potential immunotoxicological consequences is becoming more and more important. Charles River specialises in mapping human immune function ex vivo in early development and as part of clinical trials, and can work with you to predict unexpected immunotoxicology and reduce the risks involved.
---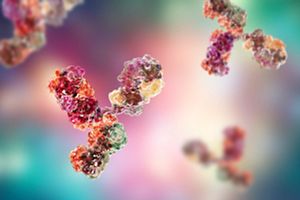 Have You Fully De-Risked Your Candidate?
In this paper, we describe several approaches to predictive immunotoxicology, highlighting different types of assays and why they are used. Learn how to evaluate the risks of enhanced on-target effects and reveal the unexpected.
Download Now
---
In response to trials such as that with TGN1412, the FDA has now mandated PBMC cytokine release assays as part of the development process for antibody therapies. While useful, this cannot alone predict the range of potential immunotoxicological consequences of therapies, which involve diverse mechanisms as outlined in the diagram below.
We use primary human immune cell assays to model the diverse immunological mechanisms that can drive immunotoxicological responses to novel therapeutics.
Validated Immunotoxicology Assays
We have validated primary human immunological assays that enable you to predict potential immunotoxicology during preclinical development, and in addition can support your clinical trials to determine the mechanisms underlying any observed infusion reactions. By working with you and understanding your target, we can tailor a suite of assays to your needs.
Our validated suite of assays for determining the immunological effects of therapies in clinical trial subjects include:
Our assays use whole blood and PBMC, but also purified populations (e.g., T cells, dendritic cells, macrophages, platelets, and endothelial cells), enabling us to monitor Fc receptor interactions and functional alterations. By selecting the right assays for the target and therapeutic type, we can reduce risks for your programs and your patients.
 
Example Assay 1: Novel biologics and immune modulating drugs can be benchmarked against a range of therapeutic antibodies with known toxicology profiles for their ability to drive cytokine release in whole blood and PBMC assays.
 

Example Assay 2: The capacity of therapeutics to drive T cell-APC clustering can be tested in microscopy or IncuCyte®-based assay systems.