The TDAR Assay's Purpose: Immunotoxicology or Pharmacodynamic Readouts?
The T-Dependent Antibody Response assay (TDAR assay) is an in vivo functional assay originally designed to evaluate the potential immunosuppressive side effect of a drug.
The principle is based on the monitoring of an immune response induced in an animal model of interest by administration of a defined antigen. These molecules were selected on the capacity to induce an immune response involving a maximum number of immune players (including both T and B cells) to access to a full representative picture of the state of the immune system.
Traditionally used Immunogenic Antigens (Ag) are Keyhole Limpet Hemocyanin (KLH), Tetanus Toxoid (TT), or Sheep Red Blood Cells (SRBC). The main readout of the TDAR assay is the measurement of the Ag specific humoral response (both IgM and IgG) occurring at the end of the chain of the immune reaction.
A variant of the TDAR assay is called "modified TDAR," which uses suboptimal concentrations of Ag in order to assess immuno-activation. The purpose is mainly to evaluate:
The pharmacodynamic effect of an immune activator (like immune checkpoint inhibitors)
Safety endpoint in case of exaggerated PD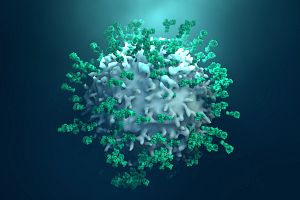 Webinar: Utilizing TDAR Assay to Assess Immune Checkpoint Inhibitors
Discover recent advances in the TDAR assay to evaluate immuno-stimulation in non-human primates. Find out how this model can benefit your drug development program.
Recommended TDAR Assays by Industry
Pharmaceutical
Chemistry

OECD test guideline 443 provides a detailed description of the objectives and procedures of the Extended One-Generation Reproductive Toxicity Study (EOGRTS). The guideline describes three cohorts of F1 animals spanning various developmental and reproductive endpoints.

TDAR Assay and Splenic Lymphocyte Subpopulation Analysis in EOGRTS

Share control data on the T cell dependent antibody response assay (TDAR) and splenic lymphocyte subpopulation analysis. TDAR is assessed by immunization of all Cohort 3 with KLH as a model antigen.

Agriculture

Sheep red blood cell is used in place of KLH. In line with the requirements of the United State Environmental Protection Agency (EPA), the immunogenic antigen SRBC can also be used in TDAR assay analysis. TDAR assay with SRBC is a core requirement of the immunotoxicity guidance outlined by the US EPA in which anti-SRBC IgM levels in rats or mice are measured following exposure to test item for at least 30 days, with SRBC immunization in the final 4-6 days of exposure. Following exposure to the test item and SRBC immunization serum, anti-SRBC IgM levels are measured by ELISA.
TDAR assay: Design and Timepoint
A general outline is given below, however, the exact protocol may vary based on your drug, needs, and provider recommendations:
Primary immunization: 1-2 weeks after dosing as required, based on drug development & MOA
Secondary immunization: ≥ 21 days after primary immunization
Samples for analysis collected: predose, 7, 14, and 21 days post immunization
Other study designs available upon request
Our TDAR assay will help you construct the optimal design for your drug development.
Immune response to antigens in a TDAR assay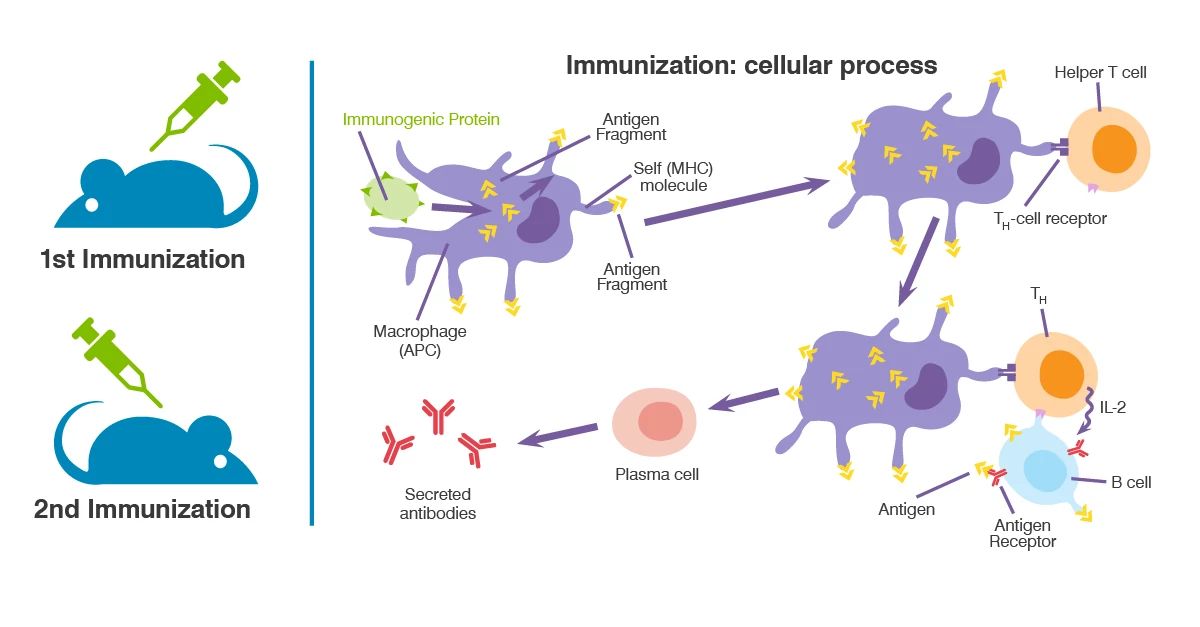 TDAR assay: Which Immunogen Do I Use?
We provide various designs for immunosuppression or immunoenhancement across a full range of safety assessment species. We offer the following principle model antigens:
TT: Tetanus Toxoid
KLH: Keyhole Limpet Hemocyanin
SRBC: Sheep Red Blood Cell
KLH is a common choice of antigen for TDAR assay based on the extensive historical database, growing standardization, and experience across multiple labs. Other antigens (e.g., sheep erythrocytes and tetanus toxoid) have also been used in drug development. The choice of species tested, antigen chosen, and conditions of the TDAR assay should be justified based on the assessments required. For example, TT can be used in parallel with KLH as a second (neoantigen). This allows parallel assessment of the primary response (TT) and secondary response (KLH).
Validation of Tdar Assay, In the Presence of an Immunosuppressor or an Immunostimulant, Using Two Antigens
TDAR assay in appropriate species is an appropriate endpoint to assess suppressed or enhanced antibody responses of a test article on nonclinical studies.
To download the poster and to access a wide variety of additional content, please follow the link and login to our secure resource database, The Source℠. If you do not have a login, register now.
In addition to assessing the humoral response, ELISPOT assay can be performed in parallel to enumerate IFNγ or IL-4-secreting cells both on PBMCs or splenocytes. This allows quantification of alterations in cell mediated immunity during drug exposure.
TDAR Assay: Method Analysis and Data Interpretation
There are multiple methods that can be used such as qualitative (titre based) or quantitative (standard curve) ELISA method. Where high throughput is required, a method can be automated using a robotic system.
TDAR Assay: Antibody Response Over Time
Descriptive statistics for the TDAR assessment are typically performed. Additional statistics, such as inferential statistics or Area Under the Curve (AUC), can be included to aid in data interpretation.
AUC is calculated using the trapezoidal interpolation and determined for each period of response (each immunization) for each animal and for both IgG and IgM, using the nominal sampling times. For each animal within each period, the time of first occurrence of maximum concentration (Tpeak) and the maximum concentration (PEAK) can be reported.
| | | |
| --- | --- | --- |
| Parameter | Unit | Description of Parameter |
| Tpeak | day | Time of first occurrence of maximum concentration |
| PEAK | µg/mL | Maximum concentration |
| AUCX-Ydays | (µg.d/mL) | Area under the curve from X days to Y days post-dose (calculated according to the linear trapezoidal rule) |
The TDAR assay can be offered in many species to a variety of different immunogens with the aim to evaluate the immunotoxic potential of a drug candidate and the immuno-stimulation of immunomodulatory drugs. Design and timepoint of TDAR assay will be identified in concordance with your needs and experienced suppliers' recommendations.
Associated publication: The T-Cell-Dependent Antibody Response Assay in Nonclinical Studies of Pharmaceuticals and Chemicals: Study Design, Data Analysis, Interpretation
Frequently Asked Questions (FAQs) About TDAR Assays