Why is data integrity at the heart of the QC laboratory?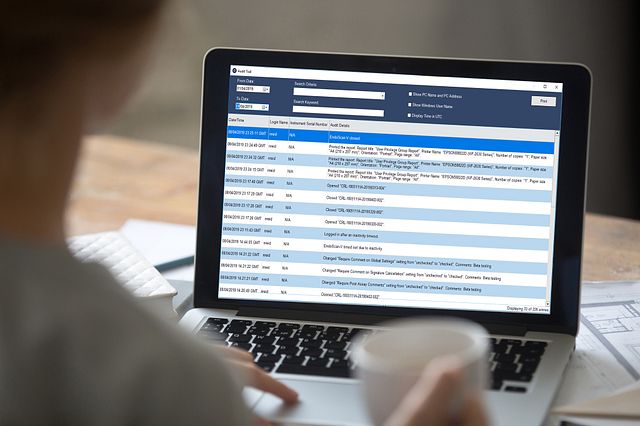 Patients expect their medications to be safe and effective. At the heart of this expectation is the data that drives every day decisions in the quality control laboratory. Ensuring it is accurate, relevant, and reliable is critical to support confident decisions on product quality and patient safety. With an increase in FDA warning letters and cGMP inspection violations, regulatory agencies are setting the expectation that organizations be proactive in their efforts at adhering to data integrity laws, regulations, and best practices. Newly issued global guidance documents communicate the increasing requirements pertaining to data integrity, making many organizations aware of existing gaps and deficiencies in their data collection, data reporting, and data storage.

How can I address risk management and data integrity in manufacturing?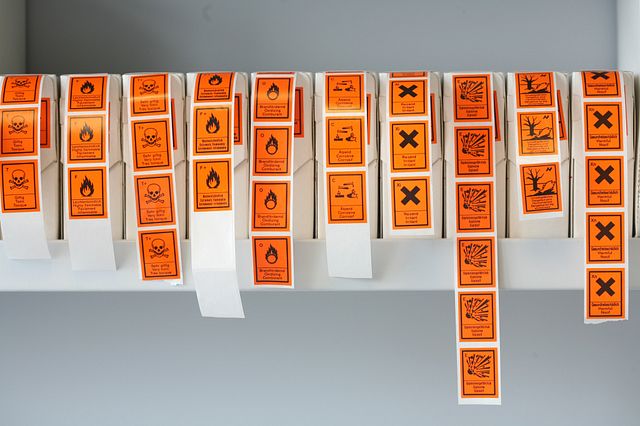 Maintaining the long-term safety of a manufacturing environment while meeting the strict demands of quality compliance is a microbial quality control manager's top priority. The need to investigate out-of-specification (OOS) results continues to be one of the most commonly observed cGMP issues during quality control laboratory inspections, so having access to accurate, relevant, and reliable data is essential to support confident decisions on product quality. Moreover, FDA warning letters and new global guidance documents communicate the increasing requirements on data integrity, re-emphasizing an organization's existing gaps and deficiencies in their data integrity strategy and shedding new light on strategic insights from the industry. If you're concerned about maintaining your data integrity compliance status and/or managing your equipment or upcoming regulatory inspections, you need to take control of your equipment, data, and reporting with reliable tools.

How does the Charles River QC microbial solutions portfolio fit in this data integrity-driven environment?
Using a data integrity driven approach, we have developed a comprehensive microbial solutions portfolio: Endosafe® endotoxin testing, Celsis® rapid microbial detection, and Accugenix® microbial identification. Our products and services provide users with critical, decision-driving data necessary to help bring products to market safely and efficiently.
Our endotoxin testing solutions reduce much of the subjectivity associated with the traditional qualitative gel-clot test. Endosafe® LAL cartridge technology supports micro QC managers' efforts to produce rapid, accurate endotoxin results while adhering to rigorous data integrity standards. The robust assay optimizes the use of LAL, requiring minimal preparation, no preparation of standard curves, and minimal analyst training, removing as much potential for human error as possible. The flexible Endosafe® testing platforms all generate objective electronic data, calculations, and analysis performed by the readers, thereby removing user subjectivity, providing a clear picture of product quality that is essential to both mitigate risk and maintain cGMP.
Rapid microbial detection enables day-to-day QC labs to minimize the impact of a contamination and maximize control over microbial testing. The recent trend toward the "four eyes principle," as a safeguard against subjectivity in result reporting, suggests that the occurrence of analyst-dependent errors is a growing concern in traditional testing. When combined with manual results reporting, establishing a reliable audit trail can be uncertain and challenging, generating unnecessary risk. Celsis® rapid microbial detection systems help remove subjectivity from testing through the use of objective and reagent-based automated testing with comprehensive data analysis and result reporting software.
Microbial identification of organisms supports comprehensive environmental monitoring (EM) programs. Many phenotypic identification methods rely on visual reads of the assay, depending mainly on subjective human interpretation of the final result. Errors or misinterpretation in phenotypic assay readouts can lead to inaccurate data, which jeopardizes data integrity. Accugenix® identification services and the Axcess® system offer controlled genotypic and proteotypic methods that provide objective results. Relevant reference libraries and consistent procedures optimized for pharmaceutical applications further promote accurate results and minimize the breach of data integrity with critical microbial identification data. All Accugenix® ID services include access to our 21 CFR Part 11 and GAMP5 compliant secure customer web portal where each ID result is automatically logged. With higher confidence in each individual data point, managers can use auto-generated Tracking and Trending reports to stay in tune with their facilities' microbiome, and make informed decisions to prevent contamination.
It is essential to understand data integrity beyond IT applications and software. Our team of product specialists can guide you toward the best solutions for your requirements.