Bacterial Endotoxins Test (BET)
Charles River uses LAL for all of our bacterial endotoxin test systems, reagents, and proprietary cartridge technology. As the most sensitive and robust assay available. We have transformed a qualitative bacterial endotoxin test gel-clot assay to a 15-minute quantitative bacterial endotoxin test assay available right on the production floor.
We have been at the forefront in the evolution of endotoxin testing, investing in the development of new technologies and innovative products to improve the quality of the endotoxin test and accelerate the development process. We've purposely built our portfolio of FDA-licensed products for rapid and traditional bacterial endotoxin testing to reduce retest rates and improve turnaround times so you can make prompt, confident decisions about the safety of your products.

Charles River's Bacterial Endotoxin Testing Portfolio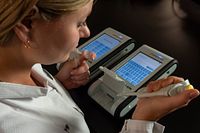 Endotoxin Testing Systems: Our Endosafe® systems simplify the bacterial endotoxin test. Flexible methods and platforms meet the needs of lab, regardless of sample volume or industry. With the ability to test raw materials, in-process samples, and final products, the simplistic Endosafe® cartridge technology increases technician efficiency and streamlines sample management by eliminating the variability associated with the daily reconstitution of the LAL reagent, preparation of endotoxin standards, and positive product controls. Every BET test system is backed by our skilled technical team who can provide training, maintenance, and support.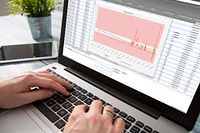 Endotoxin Testing Software: Our bacterial endotoxin detection and measuring software is designed specifically to help reduce variability and increase operational efficiencies by achieving quantitative results and incorporating flexible configuration capabilities.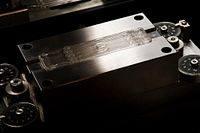 LAL Test Reagents & Accessories: Our LAL reagents and LAL cartridges are licensed by the FDA for product release, and all of our accessory products are certified for the appropriate LAL bacterial endotoxin test requirements. These deliver extreme precision and reliability, minimizing invalid results and the need to retest.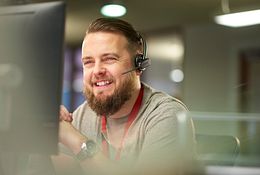 We're here for you.
Our Endosafe Customer Care and Technical Support departments have a 93% satisfaction rate. Want to see more on how we support our customers.
Frequently Asked Questions (FAQs) for Bacterial Endotoxin Testing