Rapid Test Cartridges for LAL, Gram ID & Beta-D-Glucan Detection Assays
Traditional endotoxin testing has long had pain points, including long turnaround times, extensive training, and multiple steps for assay preparation. To make matters worse, an invalid LAL test result can potentially cripple your manufacturing timelines.
The Charles River Endosafe cartridge technology is our innovative response to our customers' need for higher sensitivity and faster quantitative results in the kinetic chromogenic method. Designed to optimize and refine our use of LAL, the cartridge technology eliminates a significant amount of the raw material and accessories required for traditional LAL testing methods while reducing time-consuming preparation and technician variability.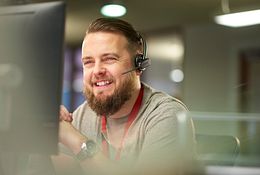 We're here for you.
Our Endosafe Customer Care and Technical Support departments have a 93% satisfaction rate. Want to see more on how we support our customers.
All of our highly flexible rapid kinetic chromogenic LAL testing platforms utilize our FDA-licensed LAL cartridges as well as a variety of non-regulated cartridges for simple, 15-minute testing. The cartridges are pre-loaded with all of the reagents required to perform an LAL test, eliminating preparation of multiple reagents and reducing the opportunity for technician error.
FLEXIBLE APPLICATIONS

FDA-Licensed Kinetic Chromogenic LAL Cartridges

Our LAL test cartridges use existing FDA-licensed Endosafe chromogenic LAL reagent to measure color intensity directly related to the endotoxin concentration in a sample.

Real-time quantitative endotoxin analysis in 15 minutes
Proven USP/EP/JP-compliant BET method
Licensed by the FDA in 2006 for in-process and final product release testing
Detects between 0.005 and 10 EU/mL


Gram Identification Cartridges

Our Gram ID cartridge technology is a rapid assay that measures differences in the cell walls of microbial isolates. As a stain-free assay, the Gram ID cartridge eliminates procedure variability that occurs in traditional Gram stain determination.

Reduces the need to subculture
Capable of testing organisms <72 hours old
Results in 3-7 minutes for Gram negative, Gram positive, and yeast and mold confirmation


Beta-Glucan Cartridges

The Beta-glucan assay is a rapid, in-process test designed for investigational purposes to ensure that products do not contain (1,3)-β-D glucans. Glucans are known to cause false-positive results in the LAL test, which could trigger an investigation.

Designed to mimic kinetic chromogenic method by measuring color intensity
Results in approximately 30 minutes
Sensitivity range of 10-1,000 pg/mL

CARTRIDGE FUNCTIONALITY

The four reservoirs represent two pairs of sample and spike channels that allow the test to automatically run in duplicate. This design satisfies the harmonized USP/EP BET requirements for LAL testing.
Each channel ends in an optical cell where the samples are analyzed by the reader. In the sample channels, the reader draws and mixes the sample with the LAL test reagent.
In the spike channels, the sample is mixed with the Charles River Endosafe LAL reagent and positive control. Each sample is then combined with the chromogenic substrate and incubated.
After mixing, the reader measures color intensity directly related to the endotoxin concentration and compares the reaction times to the ASC.

PRODUCT CODES

Charles River Endosafe LAL Cartridges

Product
Sensitivity EU/mL
Code
10 single packs of LAL test cartridges
(FDA-licensed)
0.1
PTS201F
0.05
PTS2005F
0.01
PTS2001F
0.005
PTS20005F
10 single packs of LAL test cartridges
(unlicensed: for R&D use only)
0.1
PTS201
0.05
PTS2005
0.01
PTS2001
Multi-packs of 25 LAL test cartridges
(5/pouch) (FDA-licensed)
0.05
PTS5505F
0.01
PTS5501F
0.005
PTS55005F
10 single packs of inhibition/enhancement screening cartridges*
PTS220

* Inhibition/enhancement screening cartridges are not licensed by the FDA

Endosafe Glucan Assay and Gram ID Cartridges

| Product | Code |
| --- | --- |
| Beta-Glucan cartridges (10/pack) | RMMGS1000 |
Did you know Endosafe LAL cartridges
are a compendial BET method?
FDA-licensed Endosafe LAL cartridges are a kinetic chromogenic LAL method as specified in the EP/USP and JP. See the regulatory requirements here:
Frequently Asked Questions (FAQs) About Endosafe Cartridge Technology