Rapid Endotoxin Detection Solutions
Charles River offers several highly flexible rapid bacterial endotoxin testing platforms to meet the needs of a variety of sample throughput and different lab sizes and configurations. All Endosafe® endotoxin testing solutions support the same FDA-licensed cartridges for accurate, convenient, and real-time endotoxin testing, glucan concentration determination, and Gram identification. In addition, every system integrates with the Charles River Cortex™ data management software platform, creating a robust, optimally controlled endotoxin testing program. Our rapid LAL test methods allow you to produce results right at the point of sample collection, as well as improve sample management, decrease testing time, and accelerate product production. 
Our Endosafe® endotoxin testing equipment and cartridge technology are our innovative solution to our customers' need for higher sensitivity and quicker quantitative results.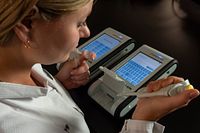 Endosafe® nexgen-PTS™: The Endosafe® nexgen-PTS™ is a rapid, point-of-use handheld spectrophotometer that utilizes USP/BET-compliant disposable cartridges for precise, convenient, and real-time endotoxin testing, glucan concentration determination, and Gram identification.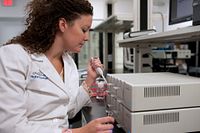 Endosafe® nexgen-MCS™: This multi-cartridge benchtop LAL test equipment addresses the need for higher sample throughput while utilizing the same FDA-licensed LAL cartridge technology as the Endosafe® nexgen-PTS. The Endosafe ® nexgen-MCS™ is proficient at concurrently testing up to five samples within 15 minutes for rapid, quantitative, and accurate endotoxin results.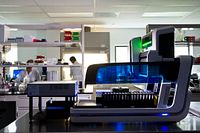 Endosafe® Nexus™: The Endosafe® Nexus™ delivers rapid, quantitative results in a low-maintenance, high-precision package as the first fully automated robotic system which eliminates high-volume testing variables and unlocks the full potential of our Endosafe® cartridge technology.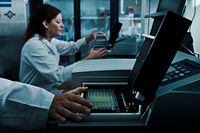 BioTek® Plate Readers: We are able to provide an exceptional level of support for BioTek® endotoxin testing equipment due to our partnership with BioTek ®. In addition to selling the BioTek® ELX808IU™ reader, our technical support department qualifies the instrument for compatibility with Endoscan-V™ software and the LAL test.
---
What if you could achieve more consistency and reliability in your BET results while remaining FDA compliant?
Simply answer these five questions to see which rapid endotoxin testing solutions technology can help you reduce analyst training and retest rates, and eliminate human error in data entry, collection, and interpretation.
---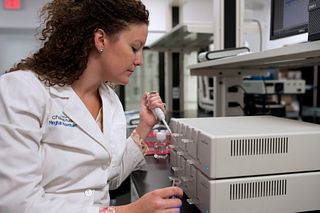 Hints and Tips for Ensuring a Successful LAL Product Validation
Whether you're new to endotoxin product validations or just need a refresher, this webinar will provide you with information on the steps necessary for LAL product validation, how they're different for gel-clot and kinetic methods, and product validation examples following guidance from the USP and EP.
---

Frequently Asked Questions (FAQs) on Endotoxin Testing Equipment