Automated Endotoxin Testing System
Performing endotoxin testing on large numbers of samples using traditional methods can be both time-consuming and susceptible to outside influences, such as technician errors and standard curve anomalies. The time required to prepare standards and samples can often exceed the assay time while simultaneously tying up valuable resources.
Discover how the Endosafe® Nexus™ can transform and simplify your endotoxin testing program by watching the video below.

User Benefits
Hands-off robotic testing system with the ability to test up to 60 samples per run.
Bar-coding technology enhances data management and reduces input errors and the need for subsequent investigations.
Automated dilution and sample handling with the ability to suspend current run.
Full audit trail, with every action recorded to ensure data integrity.
Can be utilized for central lab water testing and product testing
Genzyme's Implementation Assessment of the Endosafe® Nexus™
This evaluation explores the efficacy, advantages, process flow applications, and benefits of the walk-away robotic system compared to traditional microplate-based LAL testing methods. See the Results
Test Procedure
Place reagents, accessories and bar-coded samples on the deck.
The Nexus™ scans the barcodes to retrieve product information.
Samples are diluted as needed.
The gripper arm loads the MCS™ with cartridges.
Nexus™ integrated software is engaged to initiate testing.
Upon completion, the gripper arm removes each cartridge and places it in the disposal tray.
Test results can be printed or sent to LIMS for further analysis.
Product
Code
Nexus™ robotic system
nexgen-MCS™ instrument
Nexus™ integrated software
Computer
Anti-static mat
MR650
Nexus™ robotic system
Nexus™ integrated software
Computer
Anti-static mat
MR550
Sterilized conductive 300 μL tips case
(5,760 per case)
MR300
Sterilized conductive 1 mL tips case
(3,840 per case)
MR1000
Endosafe® Customer Web Portal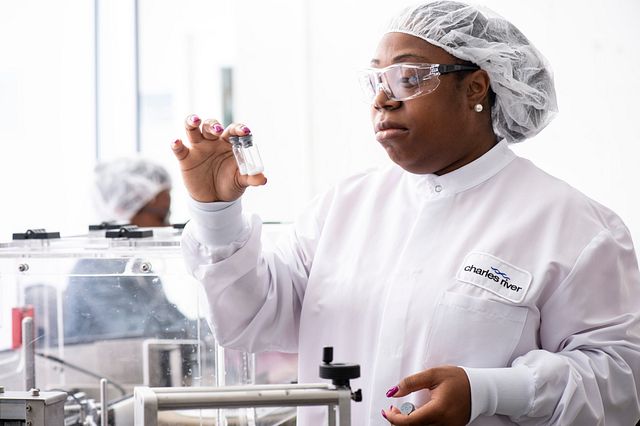 Easily access and download Endosafe® certificates of analysis, material safety data sheets, package inserts, and warranty forms. Log in now