Endosafe® Rapid Testing Technology
Providing efficiency and safety in endotoxin testing with Endosafe® cartridge technology: 
Endotoxin testing results in as little as 15 minutes 
Pre-loaded cartridges with all of the reagents required to perform a LAL test, eliminating preparation of multiple reagents and reducing the opportunity for technician error 
FDA-licensed Endosafe® LAL cartridges are a kinetic chromogenic LAL method as specified in the EP/USP and JP 
---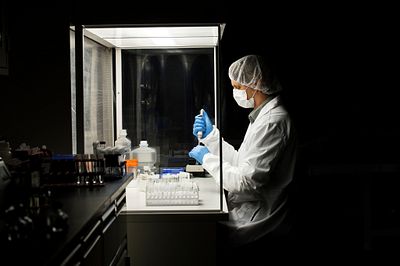 The Reality of Recombinant Endotoxin Technologies
In late 2019, we presented our initial LAL and recombinant study data from global pharmaceutical organizations' water samples. After a careful analysis of the data, we conducted a second, larger study with hundreds of global water samples evaluating the ruggedness, repeatability, and specificity of commercially available recombinant factor C products, as well as our own recombinant product in development, against a large panel of endotoxins.
View our webinar to explore these results and learn where recombinant products stacked up against LAL when it comes specificity and non-inferiority.