Kinetic Chromogenic LAL Test Reagents
Endochrome-K™, our kinetic chromogenic assay (KCA) facilitates your endotoxin screening with its ease of use and unique reagent stability. Featuring an optimized 0.001 EU/mL limit of detection formulation, our KCA provides increased sensitivity, greater linearity and superior interference resistance. Endochrome-K™ delivers quantitative endotoxin values in roughly an hour, and its use of reconstituted LAL allows for extended bench time and reuse, making it a highly cost-effective solution.
Review our endotoxin testing solutions
 
---
Cartridge, Kinetic, or Gel-Clot?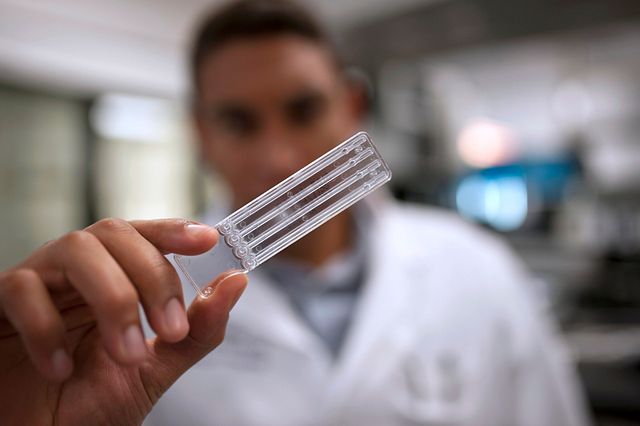 Whatever you're testing, whichever testing method you choose, Charles River's Endosafe reagents have you covered. See which one is best for your organization.
Product Codes

Product
Code
Endochrome-K™ kit - 256 tests
(sensitivity= 50-0.005 EU/ml)
8 X 3.2 ml vials
2 X 10 ng control standard endotoxin
3 X 30 ml LAL reagent water
R1708K
Endochrome-K™ vial pack - 320 tests
(sensitivity= 50-0.005 EU/ml)
10 X 3.2 ml vials
R1710
Endochrome-K™ bulk pack - 3,200 tests
(sensitivity= 50-0.005 EU/ml)
100 X 3.2 ml vials
R17100
Endpoint chromogenic kit (140 tests)
5 × 1.4 mL vials of chromogenic LAL
1 × 10 mg vial of chromogenic substrate S-2423
2 × 2 ng vials of endotoxin
2 × 30 mL vials of LAL reagent water
1 × 15 mL 0.05 M vial of Tris buffer
R160K