Kinetic Turbidimetric Reagents
Our two kinetic turbidimetric LAL endotoxin test reagents, KTA and KTA2, yield quantitative endotoxin values when used with a microplate reader equipped with endotoxin-measuring software. Both reagents are buffered to provide significant interference-resistance properties and are FDA-licensed for use in product release testing. Our kinetic turbidimetric endotoxin test reagents are buffered to give the best interference-resistance properties.
With KTA and KTA2, you will receive accurate endotoxin results on even your most difficult products in the same amount of time it takes to run a gel-clot LAL test. Our exceptional kinetic turbidimetric endotoxin test formulations are licensed for kinetic and gel-clot analyses and allow for a direct correlation between the methods.
---
Cartridge, Kinetic, or Gel-Clot?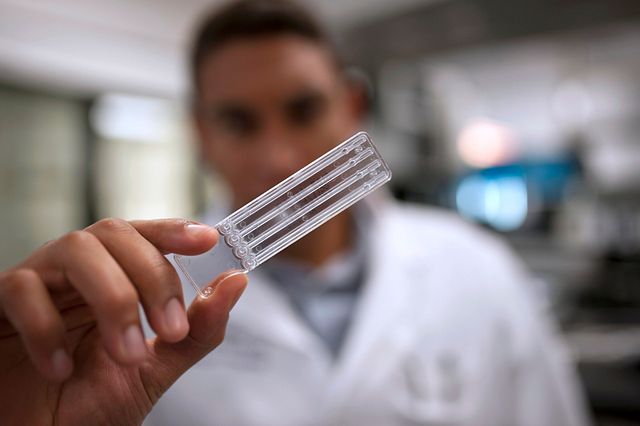 Whatever you're testing, whichever testing method you choose, Charles River's Endosafe® reagents have you covered. See which one is best for your organization.
---
KTA
Our traditional kinetic turbidimetric assay reagent (KTA) is suitable for both kinetic and gel-clot analyses and permits a direct correlation between LAL methods.
KTA2
Our second-generation reagent KTA2 offers one of the fastest turbidimetric LAL reaction times on the market, and our optimized formulations offer an unrivaled combination of sensitivity, linearity, and interference resistance properties with minimal assay times. Its superior turbidimetric formulation offers the performance of a kinetic chromogenic LAL test at the price of a turbidimetric reagent.
Is Charles River's kinetic turbidimetric LAL
right for you?
Charles River has developed and optimized a range of quantitative and qualitative kinetic turbidimetric LAL reagents and other bacterial endotoxin testing solutions that provide increased sensitivity, greater linearity, and superior interference resistance.
 
Frequently Asked Questions (FAQs) About LAL Kinetic Turbidimetric Assays