Removes the Noise, Concentrates Your Sample
The Celsis Adapt™ is an accessory instrument for Celsis® rapid detection systems, intended to prepare and concentrate samples containing components that interfere with the background and ATP-bioluminescence detection signal.
Conventional ATP-based and other rapid microbiological methods are often not capable of providing such results due to high background, masking the signal from microbial contamination. By removing the cellular debris and thus reducing the non-microbial ATP background, ATP bioluminescence results can be achieved much sooner.
Celsis Adapt™ Concentration Methodology
Samples are prepared according to traditional sample preparation methods through membrane filtration or direct inoculation followed by a reduced incubation time of 3-7 days. Samples are drawn through the Celsis Adapt™ hollow fiber sampling tip, capturing bacterial, fungal, and yeast contaminants, while removing cells, cellular debris, and other components. The Celsis Adapt™ Concentrating Solution then flushes and concentrates any captured contamination into a sample vessel to a volume of 300-500 μL. Total sample prep time is less than 45 minutes.
This sample can then be moved to the Celsis Advance II™ or Celsis Accel® unit for rapid contamination detection results in less than one hour.
The additional sample preparation procedure using the Celsis Adapt™ adds less than 45 minutes to the overall Celsis® assay time. The concentrated sample allows for faster detection as it has been cleaned of background interference and cellular components.
Learn more about the Celsis Adapt™ Sample Concentrator system in our product sheet.
Rapid Sterility and In-Process Testing of Cell-Based Samples
The Celsis Adapt™ has been tested in collaboration with leading pharma and biotech organizations across a multitude of cell lines. This growing compatibility list of cell types include CHO, stem cells, HEK-293, HeLa, chicken embryo fibroblasts, and many others.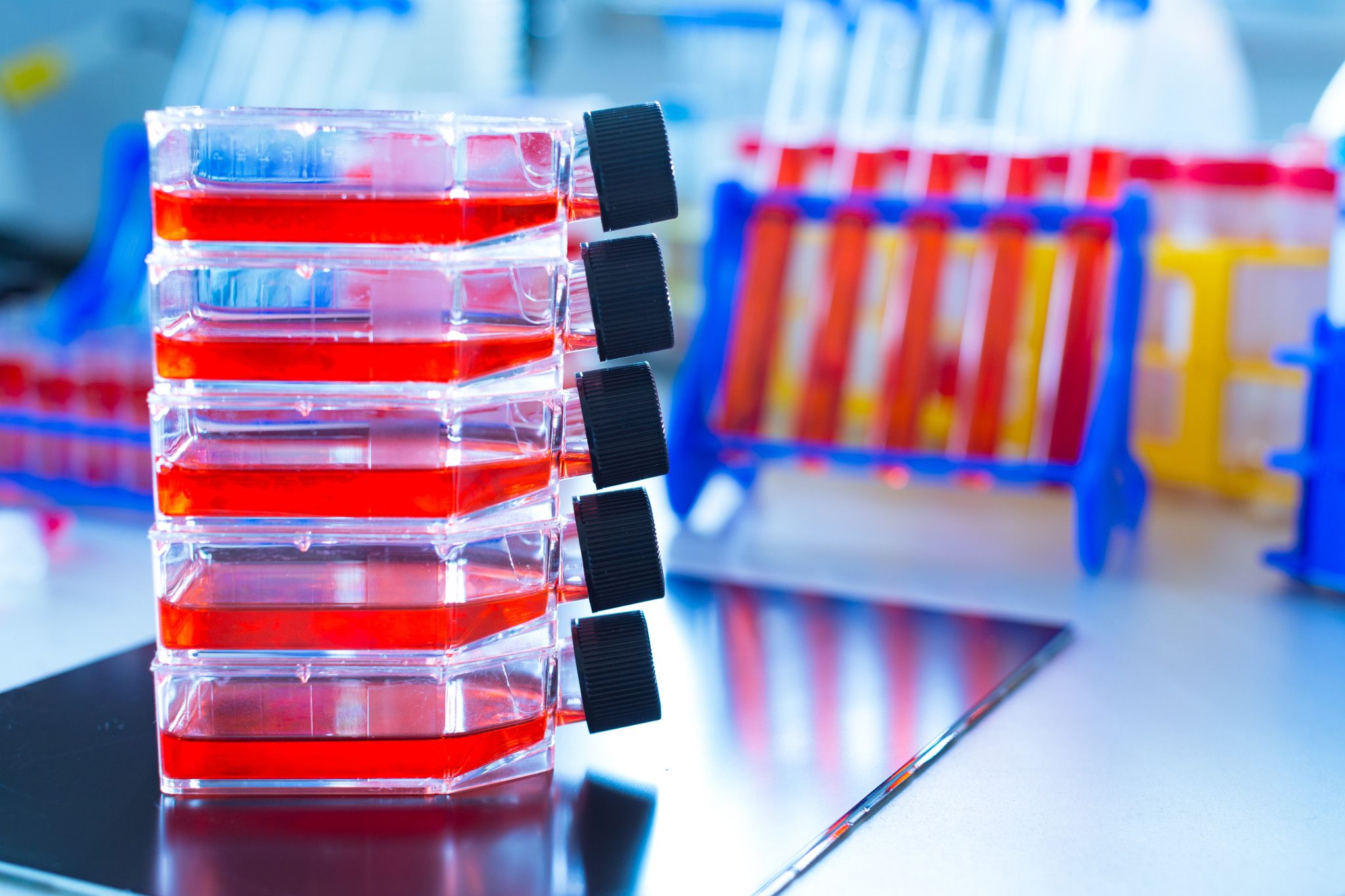 Short-Shelf Life Products and Cellular Therapies Application
The Celsis Adapt™ provides a rapid solution for the growing advanced therapy medicinal products (ATMPs), cell therapies, gene therapies, and other short-shelf-life products. Results can be achieved within three days, allowing manufacturers to minimize the risk of administering cell therapies to patients under the traditional 14-day sterility test.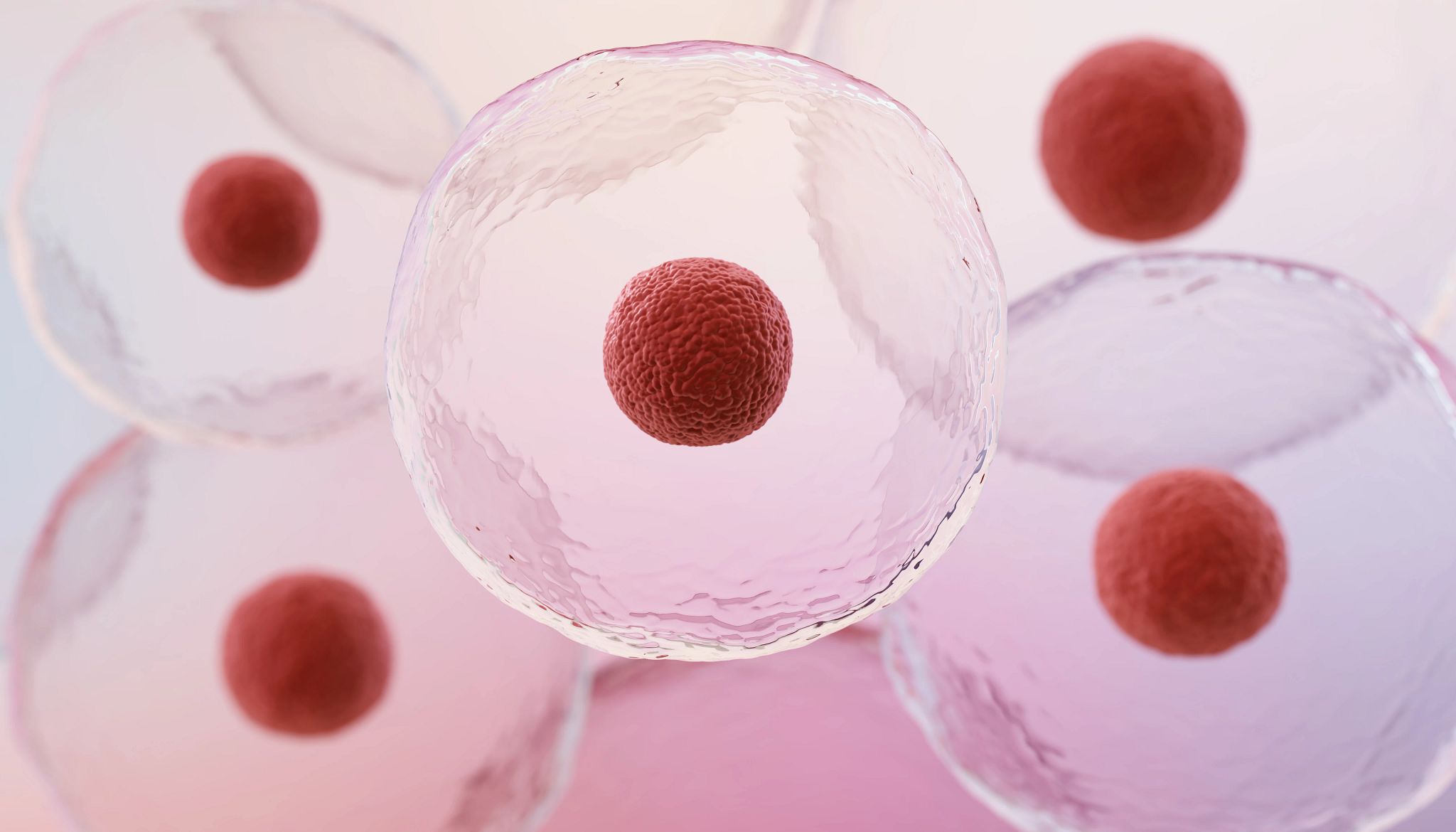 ---
Celsis Adapt™ Product Details
Product Specifications

Size (Height x Width x Depth):
13.9 in x 11.5 in x 6.2 in / 35.3 cm x 29.2 cm x 15.7 cm
Weight:
8.8 lbs / 4.0 kg
Electrical Requirements:

Supply: 100-240VAC, 1.5A, 50-60 Hz
Operating: 12VDC, 3A

Maximum Sample Volume:
10 mL
Software Compatibility:
Operated with on-board firmware
Pre-programmed protocols
Celsis® Instrument Compatibility:

Celsis Advance II™
Celsis Accel®


Celsis® Reagent Kits Available:
Celsis Adapt™ Cell 100 Kit
Celsis Adapt™ Express 100 Kit

Product Codes

Product
Code

Celsis Adapt™ Sample Concentrator
On-board firmware
Power Supply with Type B, C, and G Regional Adapters
Washing Solution Adapter
Tubing Line & Clip

AD9000

Celsis Adapt™ Cell 100 Kit
Celsis Adapt™ Cell Reagents
Celsis Adapt™ Concentrating Solution, Sterile x 3 cans
Celsis Adapt™ Tips, 0.2 µm , Sterile x 40 tips
Celsis Adapt™ Maintenance Tip x 1 tip

AD1420

Celsis Advance II™ Instrument
Celsis® Advance II.im software
USB-serial cable
Power supply
Cuvette rack
Reagent rack

7456004
Frequently Asked Questions
What does the Celsis Adapt™ do?

The Celsis Adapt™ concentrator instrument cleans and concentrates samples, expanding the vast range of products that can be tested on the Celsis system or reducing the overall time-to-result, Utilizing the Celsis Adapt™ instrument with one of our two new reagents kits allows for Celsis® ATP bioluminescence to be used for cell-containing pharmaceutical products, such as in-process cell culture or cellular therapies.

For cosmetic and personal care manufacturers, it can be used to concentrate samples and remove background signal to speed up the time to results from 18-24 hours down to only eight hours.


What does the Celsis Adapt™ work with?

The Celsis Adapt™, in conjunction with one of our two new industry tailored reagent kits (Celsis Adapt™ Cell for Pharma & Biotech or Celsis Adapt™ Express for Cosmetics & Personal Care), is compatible with both of our current Celsis® luminometers, the Celsis Advance II™, and the smaller Celsis Accel®.

While other suppliers require you to purchase separate instruments, placing more burden on your laboratory to implement, learn, and use a separate rapid microbiological method, we provide a companion instrument to the current Celsis® platform. This reduces the need on your laboratory to validate and maintain an entirely separate rapid microbiological method. To learn more about how the Celsis Adapt™ can help unlock critical rapid microbial detection applications for your lab, such as for cell culture samples or short-shelf-life product testing, contact our technical experts.

How long does the assay take?

The Celsis Adapt™ workflow requires less than one hour of sample preparation before samples are ready to be analyzed on a Celsis® luminometer, which have an analysis time of less than one hour. In practical applications, the overall assay takes less than two hours, with much of that time being hands-off automated instrument testing.

For more information regarding overall assay times for the incubation or enrichment period prior to sample preparation and analysis, please see our corresponding application pages for more details.