Rapid Microbiology and Data Integrity
The Celsis Advance II™ system is designed to deliver definitive quality control micro results quickly and objectively, delivering the benefits of rapid microbiology and data integrity compliance simultaneously. 
For more than 20 years, Celsis® rapid microbiology instruments have helped companies worldwide test products for microbial contamination. With installations in more than 65 countries and a global network of service and support partners, multi-site reagent manufacturing, and a robust supply chain, Celsis instruments are an ideal solution for global operations and small organizations alike.
---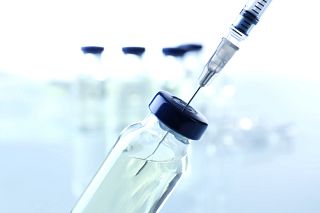 Let Us Perform Your RMM Validation
Charles River can perform the necessary validation testing to meet criteria set forth in USP <1223> and Eu. Ph. 5.1.6 on your behalf. Learn how we can reduce your timeline to implementation by more than half with our Celsis® Complete Service or our Celsis® Advantage documentation package.
---
Offering a higher throughput rate than its smaller version, the Celsis Accel®, the Celsis Advance II™ system brings the same functionality including:
Simplified workflow and automated analysis
Ability to analyze up to 120 cuvettes per hour
Easy, external access to reagents
Includes 4th reagent injector upon option
Data integrity enhancements and 21 CFR Part 11 compliance can be obtained through the following features: 
Automated results reporting
System security features such as multiple, secured logins and lock-out functionality
Compatible with most Laboratory Information Management Systems (LIMS)
Comprehensive data analysis and trend reporting
This system has been designed to run the same protocols and generate the same results as its predecessor, the Celsis Advance system. There is no product revalidation required for sites upgrading from the older Celsis Advance instrument. Installation Qualification and Operational Qualification protocols have been developed to seamlessly manage system transfers.
Celsis Advance II™ System Features

Runs up to 120 samples per hour with the option of combining multiple batches or protocols into a single run
Offline incubation maximizes system throughput
Click to start: enjoy walk-away automation
Recommended for quality control microbiology laboratories supporting large scale pharmaceutical and personal care manufacturing
Recommended for rapid sterility applications when multiple samples are tested

Advance.im™ Software Features

A new, secure 'Remote User Option' allows monitoring of product quality testing results from multiple locations, facilitating global data integrity harmonization initiatives.
Automated data capture and storage, exporting to common database programs, including Excel and Access.
Design and generate graphs for easy data trending and report generation.
Customizable security levels with one-click lockout.
Fully validated on Microsoft Windows® operating systems.
Allows full compliance with the FDA's 21 CFR Part 11 and the European Union's Annex 11 recommendations for data integrity best practices.

Specifications

Small-scale footprint:

28.5" x 15.8" x 17" (w x h x d)
65.6 cm x 40.1 cm x 43.3 cm (w x h x d)

Weight: 62 lbs/ 28 kg
Electrical Requirements: 100 – 240 Volts, 50 or 60 Hz
Optional Fourth Injector

| Product | Code |
| --- | --- |
| Celsis Advance II™ System | 7456004 |

How the Celsis Advance II™ System Works
The Celsis Advance II™ system runs the selected protocol measuring the light output of the ATP bioluminescence reaction, and then presents the results in a color-coded table or graphical view. Up to four variable-volume reagent injectors ensure accuracy, reduce sample handling and increase flexibility. System throughput runs as high as 120 tests per hour with the option of combining multiple batches or protocols into a single run.

Frequently Asked Questions (FAQs) About Data Integrity & Rapid Microbiology
What is data integrity in microbiology quality control?

Data integrity is a collection of practices that lead to secure reporting, handling, and archiving of quality control testing data generated in the microbiology lab. Data integrity allows laboratories to make sound decisions based on their test data and have confidence that the data is not inadvertently or intentionally manipulated.

How do instruments like the Celsis Advance II help with data integrity?

Instruments like the Celsis Advance II and Celsis Accel lead to better data integrity practices in two ways: by replacing subjective tests involving visual, human-based confirmation of no growth with an automated assay, and by handling the reporting of results via software.

What's the risk of using subjective test methods with data integrity?

With subjective tests such as visual turbidity or visual enumeration of plates that are typically 0 CFU (such as Water for Injection), there is a risk of missing a positive count. In certain production processes, contaminations are so infrequent that analysts do not have experience ever seeing a certain sample come back positive, or maybe become accustomed to samples never being contaminated. Additionally, when transcribing and reporting results, analysts can make transcription errors due to handwriting or mistaken keystrokes.