One Rapid Micro Method. Multiple Applications
Expanding applications for rapid microbial detection beyond single quality control points has been a challenge for many QC microbiology labs because current, on-market rapid microbial analysis methods have provided limited application potential caused by inherent technological limitations like sample incompatibility. While many rapid micro methods have been implemented in the past, they have done so with a narrow scope, typically validated for only a handful of sample types or individual applications which best conform to the capability of such technology. 
It's no surprise that most QC microbiology laboratories have never considered the potential impact of a single rapid microbial method that's capable of replacing multiple traditional in-process quality control tests for multiple sample types, including final product sterility.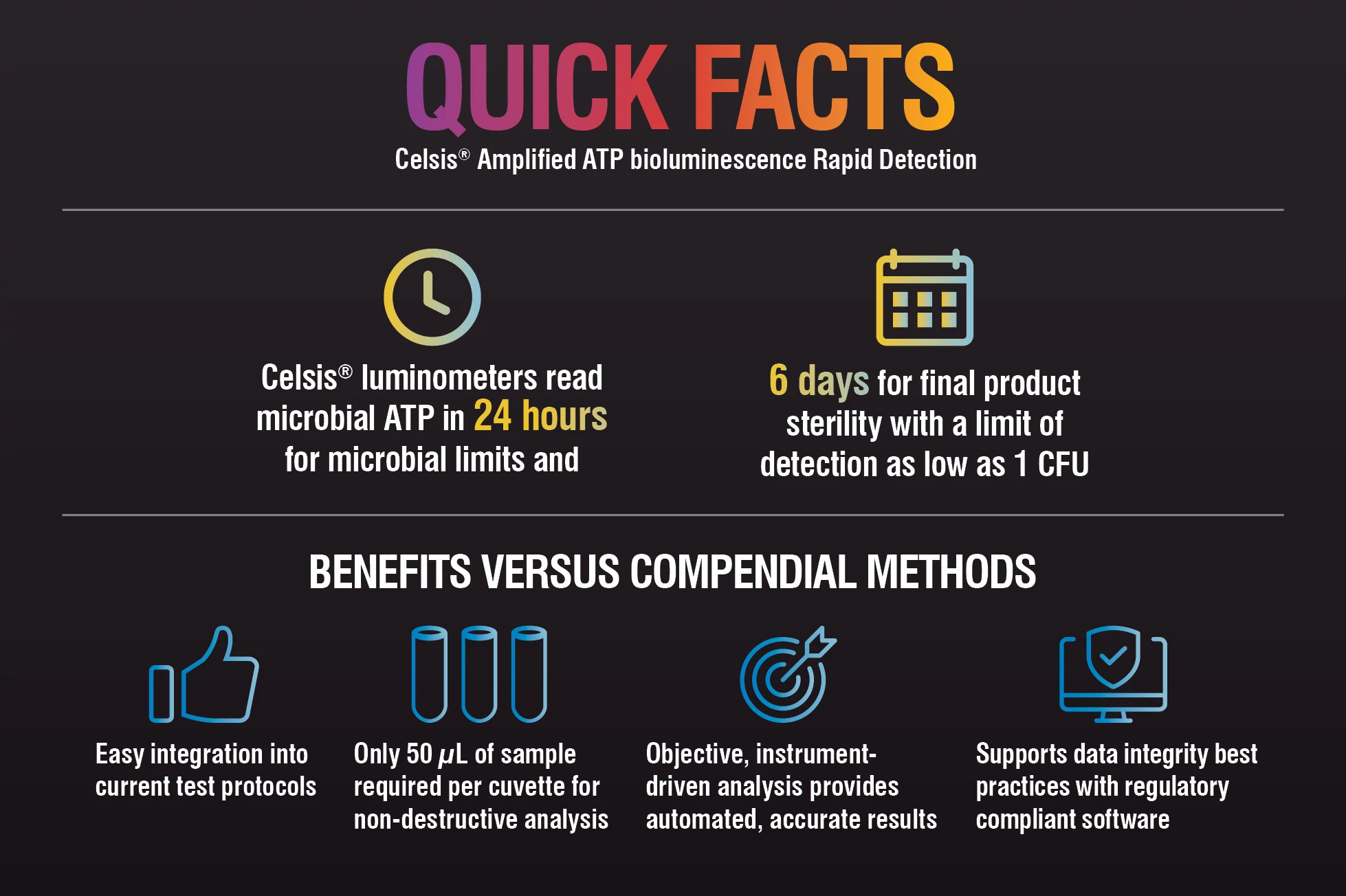 What are the key features of Celsis® technology?
Celsis® rapid method technology is quickly being adopted for not only its benefits, but its wide range of applications in the lab as well. Check out our infographic to see a complete list of features.
From Cell Culture to Sterility and Everything in Between
Celsis' amplified ATP-bioluminescence platform can test many different QC samples all along the production process and has been a trusted method for years thanks to its reliability and ease of use. Utilizing a synergistic combination of instruments, reagents, and an automation-controlled enzyme reaction, the ATP-bioluminescence assay confidently detects the presence of microbial ATP present in contaminating bacteria, yeasts, and molds. 
Why Use Celsis?
Breaking through the long-perceived limitations of RMMs as single-application instruments, Celsis can replace multiple systems with a single, harmonized platform to convert many traditional method-based QC assays with a rapid presence/absence assay.  
Cross-Industry Platform for Microbial Analysis 
Learn how Celsis ATP-bioluminescence rapid detection can be applied to critical in-process control points.  
Celsis Rapid Microbial Detection Product Line
The Celsis Advance II™ luminometer is our highest throughput instrument for rapid testing of a wide variety of products, from pharmaceutical and biotech to consumer goods and beauty. Capable of running 120 assays per hour, this instrument is best suited for large-scale manufacturing and high-volume daily QC testing.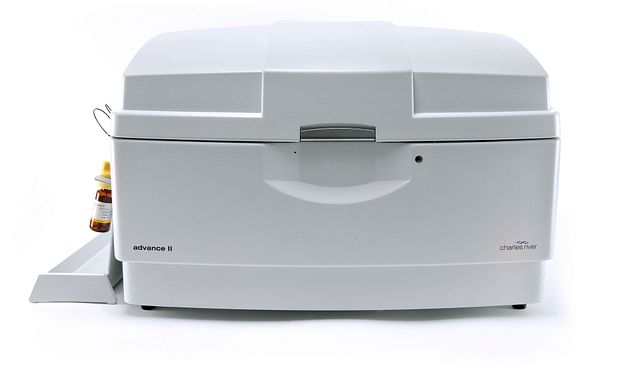 The Celsis Accel® luminometer, with a throughput rate of 30 assays per hour, is a smart option for contamination control for small-scale manufacturers or for optimizing quality testing during research, development, or low batch size production.
The Celsis Adapt™ sample concentrator instrument expands the capabilities of the Celsis platform to cell therapies, and in-process cell culture samples. By concentrating samples and removing cellular components that interfere with the background and ATP-bioluminescence detection signal, it allows for rapid microbial detection on Celsis luminometers.
Frequently Asked Questions about Applications for Rapid Microbial Testing